Oh what a day!
Apostle (Christian), Bible, Christ, Christian, God, God the Father, Gospel of Matthew, Holy Spirit, I spoke to him, Jesus, Lord, member of the church, Pentecost, the church services,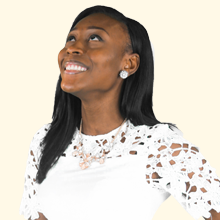 When the very first 21-Day Fast was announced, I took it as my opportunity to be "renewed", because I believed that I already had the Holy Spirit living inside of me.
However, in one of the services, the bishop called a member of the church to give her testimony. She explained that she thought she had the Holy Spirit, but later realised that she didn't.
So I began to evaluate myself and I saw that who I was, and what I had on the inside, did not correspond with the Holy Spirit. I decided that I would not leave the church that day without speaking to the bishop, asking for h
elp.
Straight after the service, I spoke to him. He simply said to me, "Taiwo, you can leave here and do one of two things. One, leave here upset, frustrated at yourself, angry and disappointed, or two, you can decide to fight to be baptised with His Spirit in these last few days of the 21-Day Fast."
From that day onwards I decided to give myself entirely to God! I took the step to be baptised in water again, despite what others would think about me. I started to attend the church services every single day. I woke up in the middle of the night to seek Him. I let go of everything that separated me from Him, and I surrendered 100% of myself solely to Him.
My "Oh, what a day!" is one I could never forget! I exposed myself to God and showed Him my weaknesses, mistakes, imperfections and flaws. All I had at that moment was nothing less than His assurance, His peace, His strength and His love within me! I felt that I finally had the privilege to call Him "my Father" for the first time, knowing that I was now indeed His daughter."
Taiwo Lawal