My hard work was never enough
attending the Universal Church, hope of bettering my life, I was able to improve my living situation,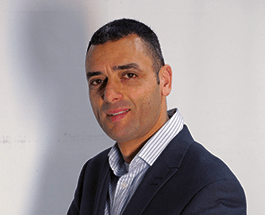 'I have always had a life of misery, where nothing would go right for me. I was constantly in debt and asking people for money; I worked hard, but it was never enough. Despite my financial limitations, I came to the UK in the hope of bettering my life.
One of the first things I did was to enrol in an English course to learn the language. Previously, I would apply for jobs, but I couldn't get one because my level of English wasn't very good – I didn't let this discourage me, but I also had to do something. I approached a pizzeria and offered to work for free; I just wanted to learn and get experience so that I could then get a job. There I got my first job and I stayed for two-and-a-half years. The money that I would earn there wasn't enough to pay my bills, so I decided to take a risk: I started to deliver parcels and documents, but that didn't go very well either.
I was already attending the Universal Church, where I was taught not to accept my situation, nor conform to the circumstances. The Nation of the 318 meetings on Mondays really boosted my faith to believe that I could achieve something better and pushed me to take the initiative to open my own courier company. Although it wasn't easy in the beginning – I had no financial provision to start a business and it took quite some time for it to grow – I didn't give up, and today my company is prospering. Consequently, I was able to improve my living situation here, so much so, that I no longer live in a rented room and I was able to buy a BMW. I am also happily married and have a beautiful family; we don't lack anything.'
Erandi Olimpio de Melo da Silva