My drug-dealing boyfriend got me locked up for 5-years
an opportunity for me, overcome problems,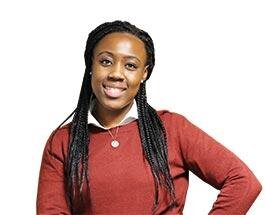 Many young girls are unfortunately getting themselves involved in criminality. Sadly, dating a 'top boy' – gang member, drug dealer etc. – has been sold to these innocent and naive girls as a 'must have', when in actual fact it is the beginning of destruction in their lives. Have a read of what happened to Prima Kazooba when she found herself in this predicament.
'I met my then boyfriend when I was 18. He made me feel special and my naive mind saw this as reason enough to stay with him
although he was a drug dealer. I rationalised that helping him was an opportunity for me to make money to help my mum, who was strugling financially at the time.
I followed my boyfriend everywhere and did all he told me. We flew from country to country smuglin drugs, until I was eventually caught in a foreignn country.
It all happened so fast! My boyfriend set me up; he gave me over to the police to divert their attention so that he could get away. I spent a total of 5 years in prison and once I came out, my mother, who didn't know what else to do with me, invited me to the Universal Church.
I wasn't too keen at first but when reality hit – I had a criminal record, no money and no future – I had nothing to lose by trying it out. I thouht I'd be bored to death there but what happened was the opposite: the meetings actually made me think. What the pastor said challenged me to see myself differently. I never imagined faith to be something that you could actually use daily to overcome problems.
But what was my problem? When I looked deep inside, I realised that all those years ao I was acting up because I had never dealt with the hurt caused by the attention I lacked as a child. It was hard but I dealt with this by opening up for the first time about how I felt to my mum. Once I did, I felt lighter; I let go of the hatred I had towards her and we have since been able to rebuild our relationship.
Today, I no loner need the attention of others because in God, I've found the love I loned for. The same faith that I used to win my inner battles, is also the one I used to overcome in life. Today, I can say that I am truly happy and I believe the same can happen to anyone who chooses to receive help.'
Prima Kazooba