Learning to prioritise my health
long and tiring day, my eating habits,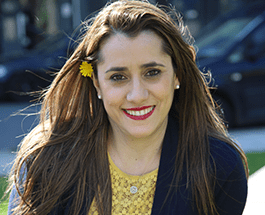 Many people often work a lot and with their busy lifestyle they fail to realise that they are neglecting one of the most important things – their health. Leaving the house in a rush without having breakfast and arriving back home in the evening after a long and tiring day, many opt to eat fast food for dinner. Rosangela Gozi found herself in this cycle. Continue reading to find out more about her experience.
'I came to the UK on my own, with the intention to work and better my finances. I began to work a lot, however, without realising that I was neglecting my health.
Since I live on my own, I didn't need to worry about cooking for my family and so eating "just anything" would do. I would work long hours and by the time I arrived home, I was too exhausted to cook and would get a takeaway most evenings. Throughout the day, I would also eat chocolate and drink Coca-Cola to boost my energy.
Because I wasn't gaining weight I didn't think there was anything wrong with my eating habits. However, I reached a point where I felt overloaded, tired and fatigued just climbing up the stairs.
By this time, I was already attending the Universal Church. There, I had learned that my body is God's temple and I knew I needed to take care of it. I am also part of a group in the church where we receive practical tasks to better ourselves and taking care of my health was one of them.
I genuinely wanted to change my eating habits, but I knew that I couldn't do it by my own strength. I decided to pray and ask God to give me strength and I also took the necessary actions. I started by cutting out ready-made meals and reducing sugar from my diet, which was extremely difficult. I even began to have withdrawal symptoms, such as shaking and getting stressed
very easily.
Despite this, I kept going and I was able to overcome that stage. I can say that today my eating habits and lifestyle have improved tremendously. I cook meals at home and I don't feel the urge to eat ready-made meals. I feel stronger and with more energy to work. I was also able to balance my working hours and I now have more time for myself.'
Rosangela Gozi