Kindness is Free…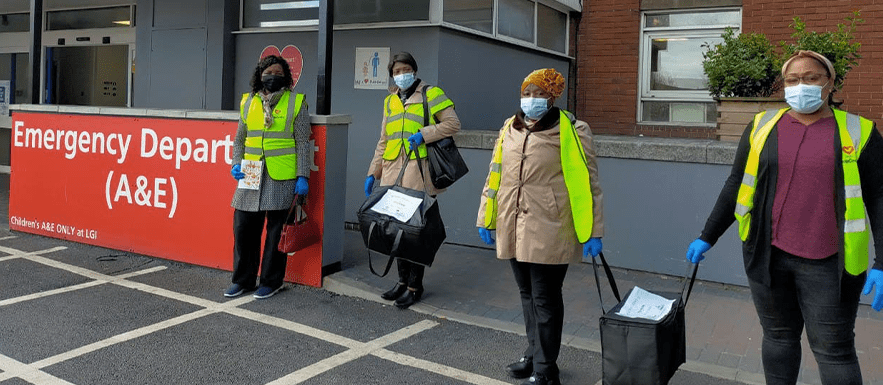 …And it changes everything.
At the UCKG HelpCentre, we have been doing all that we can to spread kindness and joy to those who are on the frontline, fighting to help beat a common enemy.
We wanted our community healthcare workers to understand how appreciated and valued they are, as well as the children who are currently spending their days in hospitals and hospices, fighting to get better.
To do our part to help, we have implemented an initiative called the Give Warmth Appeal.
This fantastic work has been seeing our volunteers prepare and deliver care packages, hampers and even hot meals to care homes and hospitals across the country. So far, we have visited Trust Queen's Medical Centre in Nottingham, Whittington Hospital in London, St James emergency department in Leeds and Sheffield Children's Hospital in South Yorkshire, amongst others.
It has been a pleasure to spread warmth, lift spirits and put a smile on their faces. This is our reward and we will continue to do as much as we can.
Keep an eye out on our Instagram page to follow along with our contributions: @uckgoutreach.
If you would like to know more about how you could help to donate to this cause and also spread kindness, please do not hesitate to send an email to: co.fpk@uckg.org.
You can also call our 24-hour Helpline on 020 7686 6000.