Jesus – Point of Light
source of light, the light of God,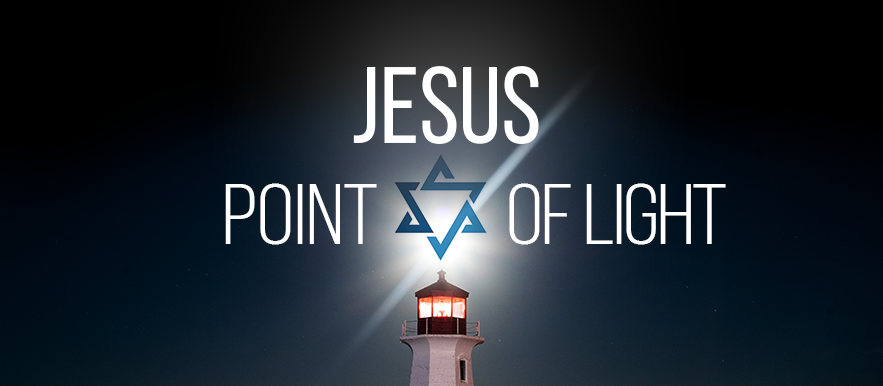 The first words that God spoke in order to induce the creation of the universe were 'Let there be light'. It was the first step towards creating an environment that would support life and eventually lead to the creation of man in God's own likeness and image. In darkness, life would not be possible. However, there are countless people nowadays who still live as if they were in darkness.
Darkness surrounds, embraces and disorients those in it. Without a source of light, a person feels overwhelmed, lost and sometimes even suffocated. This is the reason why so many people try to progress in life but never reach their target. They continually experience problems and can't explain why. It is because they are in darkness and are unable to see the solutions to their problems.
'Then Jesus spoke to them again, saying, "I am the light of the world. He who follows Me shall not walk in darkness, but have the light of life."' (John 8:12)
In the verse above, Jesus reveals that He is the light of life. Without Him there is no life and whoever lives in darkness does not really live. He is the only One who can, in fact, give us life, just as He promised.
If you are struggling to find happiness, nothing goes according to your plans, you feel disturbed by the way your life is going or you can't make sense of your life, then you need to step out of the darkness and walk into the light.
Starting Friday 9 August, we will be speaking about the light of the world and how He can set free those people whose lives have been surrounded by darkness. If you feel like you need the light of God in your life, don't miss this special opportunity to see God's power shining upon you.
This special meeting will take place every Friday for seven weeks. You will receive a consecrated cloth that has been prayed on for seven days, which will be a point of contact between you and God, just as the apostle Paul had done in the New Testament (Acts 19:12).
Event: Jesus – The Point of Life
Date: Friday 9 August – 20 September
Time: 7:30pm (also at 7am, 10am, 3pm)
Location: Your local UCKG HelpCentre