I received the strength I needed to keep going
I found true peace, presence of God,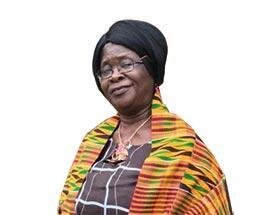 'I have been attending the Universal Church for many years now, even before the Caleb group was formed. Through coming to the church, I was able to overcome many problems in my life. For example, I confronted an all-time low when my mother passed away. She was my best friend and I couldn't imagine life without her. However, being in the Caleb group really helped me through this period of anguish. They were there for me.
They never allowed me to feel alone and would constantly give me words of encouragement and pray for me. The group members were extremely supportive and I found the strength not to give up. Although I had just lost my mother, I found a family in them. I found brothers, sisters and even mothers and fathers that would pray for me and help me every step of the way. In short, they helped me find God and in God I found true peace; and nothing is greater than that! Up to today, they still help me to remain in the presence of God. I believe that every senior should join the Caleb group!'
Mercy Castel