Glasgow UCKG's Grand Opening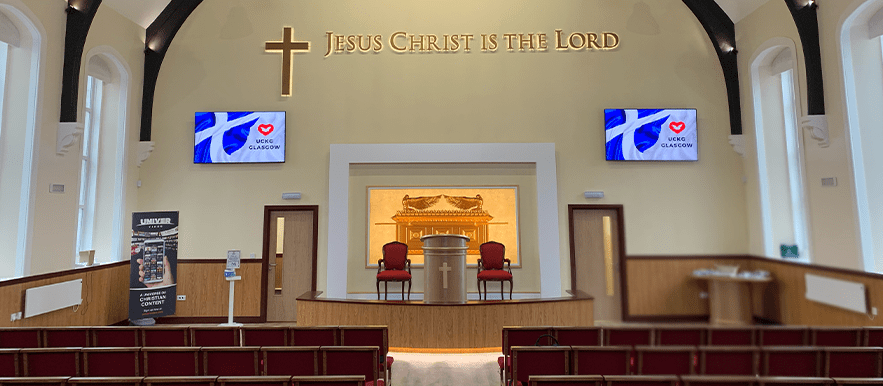 Our UCKG members in Scotland, let alone those all over the United Kingdom, could not have been happier when the Universal Church finally found a permanent place of worship in Glasgow.
All of our members came together to contribute to the restoration of the building via the 'Support Our Renovation Works Appeal', in order to make it comfortable and suitable for all those who will walk through its doors.
After months of undergoing refurbishment works, our UCKG HelpCentre Glasgow is ready to receive people, with a finalised auditorium; CBC rooms where the children will stay during the services; an activity room for the Victory Youth Group to meet in, and a kitchen which will be the centre of the Soup Kitchen activity.
Our mission has been accomplished, and the inauguration and grand opening of our new home will take place on Friday, 28 May 7.30pm at 1104 Shettleston Rd, Glasgow G32.
We cannot wait to welcome new and returning faces.
If you have family based in Glasgow or you have friends that live in the area, why not invite them to attend the meeting?
Thank you for all your help and support!
For more info, call or WhatsApp our 24-hour Helpline on 020 7686 6000.