Finishing the race
a level of success, change, Faith, life, race, the right path in life,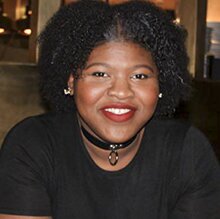 "Growing up, I was a very angry person. I spent most of my teens getting into fights with people in my year and misbehaving in class. Consequently, I was suspended from school and put into isolation, which meant that I was not allowed to attend any of my lessons.
I fell in with the wrong crowd and left school with only two GCSEs. I went on to college, but I got kicked out for fighting. I had hurt the student so badly that they had to be taken to the hospital. I continuously disappointed myself and my family.
Everything changed for me when I first attended the UCKG HelpCentre. The pastor believed in me and encouraged me to set out on the right path in life. Through the support and guidance I received, I was able to finish my studies and even go to university, from which I have just recently graduated.
It was not easy at all, but I never gave up. I have recently secured a good job, which provides me with many opportunities for the future.
Through my faith and perseverance, I was able to overcome my problems and reach a level of success I had never thought possible. I learnt that you should never allow your past to ruin your present, nor your present to dictate your future."
Oyin Giwa