Fighting for two
a cause for celebration, attending the Universal Church, having a happy family,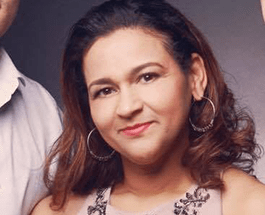 Many young girls dream of getting married one day and building a family of their own, expecting life to be a fairy tale with no struggles or problems. Then, they grow up to find that, in reality, it is quite the opposite. Building a family isn't a bed of roses, and for one to succeed at having a happy family, they must fight for it daily. This was what Manuela learned when she came to the Universal Church.
'One would think that the birth of a child is a mother's happiest day; a day of celebration and joy, but this was not my case. Both of my births were extremely hard — my initial hurdle.
My first son, Ailton, was born with asthmatic bronchitis, and during the birth of my other son, Enio, the midwife proclaimed him dead. He seemed lifeless; he was purple and completely still. I was so afraid. No one would tell me what was going on. The midwife took him to my husband, and, in despair, he insisted for her to try to revive our baby one more time. As she smacked his bottom, he cried, showing signs of life. The sound of his cry brought me relief.
But this hurdle was the least of my problems. As they both grew older, things became worse. Ailton didn't get along with his father. There were constant disputes between the two due to Ailton constantly involving himself in me and my husband's disagreements. He felt as if he needed to protect me when that wasn't his role as a son. He also believed that his father preferred his younger brother to him, which also drew him away from his brother.
This led Enio, my youngest, to search for an older brother figure in friends from outside, who only influenced him to make the wrong decisions. He became very aggressive, got involved with gangs, and later on started selling drugs at university.
My house was a mess! Everything was upside down, and I didn't know what to do about it. By this time, we were already attending the Universal Church, but my sons weren't taking the advice given there seriously. Ailton wouldn't speak to his father, and Enio continued living the wrong way. Although he had left the gang life, he still continued selling drugs, to the point of even having drug dealers after him for getting involved with the wrong girl.
As they weren't taking life seriously, I took it upon myself to fight for them. I saw that if it depended on them alone, nothing would change, as things were only going from bad to worse. I had to rely on my faith in God as I couldn't physically change them.
I also had to change the way I dealt with things and to be humble in order to realise that I was doing everything wrong. It wasn't through lecturing them or getting other people to do it that I would be able to help them change — I had to be there for them whenever they needed me.
At the Universal Church— through the "Family Day" and "Mother's School" meetings (for more information, please call 020 7686 6000) — I learned that my role as a mother is to be a source of blessings for my family and never a source of curses, regardless of whether they deserve it or not. I started praying more for my family, asking God to give them guidance and strength to leave the lifestyles they were leading.
There were moments when the situation seemed as if it was getting worse, which often discouraged me. However, the testimonies of others and the desire to see my family united and serving God didn't allow me to lose hope. I kept fighting and, as I was changing my ways, they were inspired to do the same. They also started to put the things they would hear at the Universal Church into practice, and they decided to take part in a project called 'Intellimen', which works to build boys into intelligent men through weekly challenges (for more information about the project, please call 020 7686 6000). They started doing it together as partners. Some of the challenges inspired them to invest in spending quality time with one another, and they also included their father, which allowed them to bond more.
Today, my family is a blessing. Both brothers get along well, and Ailton now gets along with his father. Enio has let go of his misleading lifestyle; in fact, he now works helping others to do the same. Now, I can say I am joyful. The changes in the lives of my children are indeed a cause for celebration. I keep praying for them to this very day because I know God will continue to honour my prayers, and I invite all mothers to do the same.'
Manuela Guimaraes