CinderFella
constant physical abuse, GCSEs, God, London, Secondary school, travel outside London,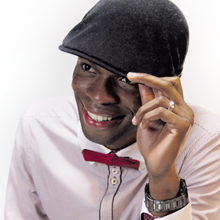 I had just received tremendous news! I would be moving to England, a country known for its wealth, power and many opportunities. I was 8 years old and all I could do was imagine how lucky I was… unfortunately the sad part was that my mother stayed behind whilst my father and his new family moved to the U.K.
Once the plane landed, the excitement and happiness was quickly eliminated from the picture and the fairy tale that we all know so well—"Cinderella"—became a reality in my life. I was made to clean the house all by myself even though I had a stepbrother and sister who are 5 years older than me; when my siblings were allowed to ask for new things or decide what they wanted to eat, I had no say in anything, and if I dared to retaliate, my body would soon be incapable to do the house chores due to the annihilation I received.
The constant physical abuse towards me became a daily thing; from objects being thrown to being pushed down the stairs, the pain and anguish I felt was stored within my heart, and as the years went by, so did the rage inside of me.
I remember many times sitting by the window in my room looking to the sky crying and asking, "Why me, what have I done?" But I just could not understand.
The time had come and starting secondary school was my ticket to freedom, but with this freedom came many consequences.
I met my second family—"my friends"—, the only ones that gave me attention, listened and showed me respect… all the things I longed for. They were not the best role models, but all I wanted was to belong and that's what I had with them. At the end of the school year, reality kicked in. I left school with no GCSE's and didn't want to participate in any educational activities but rather get fast money.
I got involved with robbery and would burglarise known high street stores like, Currys, Woolworths, HMV, Virgin Mega Store, and many others. This was all due to the fact that I was not able to get the things I wanted as a child.
You would think that, from the moment I got caught, I wouldn't do it anymore, but it did not stop me at all. I soon went back out for more with a gang that I formed. Our mission was to make money, and fast. We would rob anyone in our site, whether they were disabled or not, we had no sympathy or remorse. It got so bad that we used to travel outside London to rob people. At times, we were so blinded by our anger that we would throw people out of the bus and make they go home half naked just for our entertainment.
The more money we made, the more we wanted. We had a plan and we were ready to take action.
I remember a time when we decided to go to Ashford to rob a house until the police chased us down the road… I ran for my life till the point of going to the woods nearby and all I could hear were dogs barking and helicopters all around. When all seemed quiet and calm, we decided to go to the train station to go back home, but all of a sudden the police saw us and caught us red-handed with six phones and £300. That was the evening that made me think.
As we arrived at the police station, they placed us individually in our own cells and the so-called "hard men" suddenly became little boys crying. At that moment, my life flashed before my eyes and I thought of how I didn't want my life to be like that. I closed my eyes and said a simple honest prayer to God, begging him to let me out. If He did, I promised I wouldn't be the same. However, when I came out, I wasn't true to my word; instead, I diverted my time to girls. I would use them and, once they gave me what I wanted, I had nothing to do with them. It became my new focus, to a point where my cousin and I would bet on how many girls we could sleep with within a week.
During this time I was invited to the UCKG HelpCentre and my main objective wasn't to change my life; on the contrary, I came due to girls… looking back, I see how immature I was, but my life didn't change until a few years later. I hadn't realised that most of the actions I took was because of the things I didn't resolve from when I was a child.
On a particular day, whilst attending one of the meetings the adviser spoke about the Campaign of Israel. At the time I was confused but once I'd understood that the concept is to have a complete transformation and awaken my faith, I went full steam ahead.
My main objective was to become a new man, and by learning at the HelpCentre that there is no point in gaining the entire world, but losing my soul, I put all of my energy and focus on changing my inner self. Words are beautiful, but actions speak louder and with that in mind, I put God's word to the test.
I sacrificed my salary, my expensive designer clothes, games console, TV, phones and even did overtime at work. I would have to walk to work and college, but this didn't bother me because I was certain that something great was happening.
While doing this, I was attending the HelpCentre where I constantly heard motivational words that sparked my faith into action, and helped me remember the decision I made to be a new man.
I have changed both inside and out, but in order to be this new person I had to make a decision to throw away all of my old SIM cards, the access I had to pornography and leave my old friendships behind.
It was the best decision I have ever made, and because of it I am happily married, I have the family of my dreams and I am a project manager for the local council, helping others to make the right decisions in life.
All of this is possible for you too, but only when you decide!
Sherwain Nurse