Cardiff HelpCentre reopens for services
Breaking the Habit', help and support,
Tuesday, 10 November 20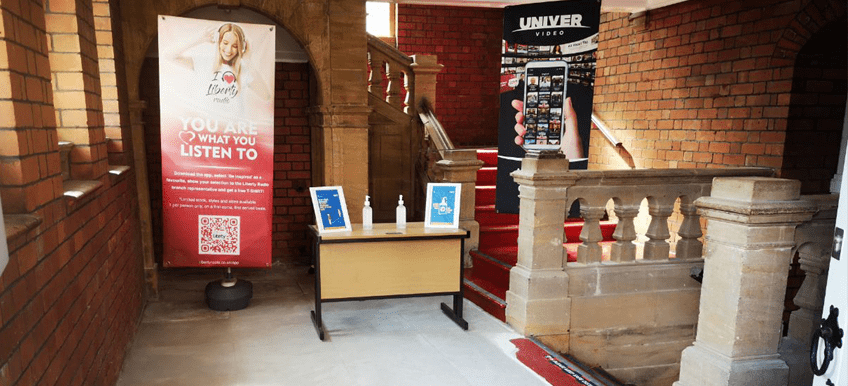 Daily public services of prayer have now been resumed at the UCKG HelpCentre at West Grove, Cardiff CF24, following the ending of the firebreak lockdown in Wales. The church is in full compliance with the rules on social distancing and attendees should expect to wear face coverings for the protection of the congregation and the community, and use the hand gel provided.
The services take place at 7am, 10am, 3pm and 7.30pm, Monday to Friday.
On Sundays the HelpCentre is offering services at 7.30am and 10am, along with Bible Study at 6pm. There is also an opportunity to participate in 'Breaking the Habit' at 4pm, that is a service streamed from the UCKG's headquarters in London.
Pastors are available for socially distanced one-to-one advice sessions in between services, and there is also the option to obtain advice, guidance and prayers via the 24-hour helpline on 020 7686 6000.
The UCKG calls its churches HelpCentres because of its focus on helping people with whatever problems life throws at them from a non-judgemental standpoint, as well as spreading the gospel message.
Bishop Álvaro Lima, the UCKG HelpCentre's Bishop in Charge said: "It is good to be welcoming the people of Cardiff back into our church. Please, rest assured that we are always available to help and support anyone who is struggling with the physical, mental or economic effects of the COVID-19 pandemic, and are pleased to do so."
ENDS
Note to editors:
UCKG is a Christian church and registered charity that offers a range of practical support activities alongside spiritual support and comfort and welcomes all-comers. It reached the UK in 1995 and has gone from strength to strength, providing support and spreading the Christian faith. There are UCKG HelpCentre branches in England, Wales, Northern Ireland and Scotland.
For further information please contact the UCKG HelpCentre Press Officer via e-mail on press@uckg.org or direct line 020 7686 6033.