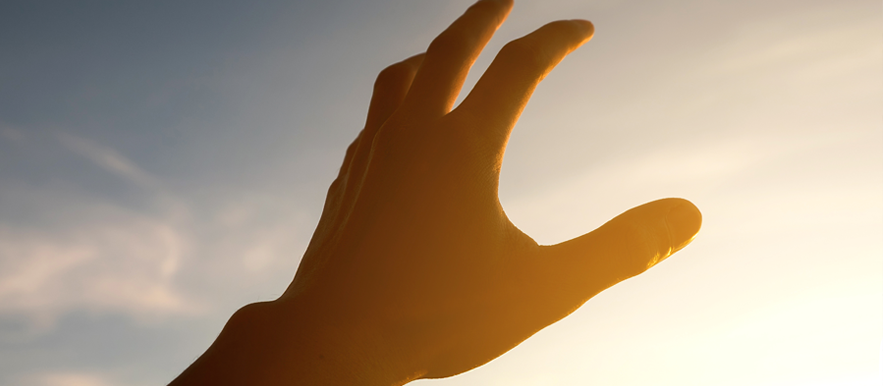 Have you ever felt that you're drifting away from God or losing your excitement and faith in Him? It's so easy to get caught up in this world and forget about God, and when we do, we frequently find ourselves in a downward spiral that we just can't get out of.
A favourite technique of evil forces is to distract us when we're about to reach our goal and see a big change in our lives. They attack with discouragement or the idea that we are "too busy", and before we know it, we have forgotten about the big change we were fighting for, and stopped attending church, reading the Bible, and praying and believing in miracles.
Proverb eighteen says: "Who can bear a broken spirit?"
When we feel cut off and distant from God, when we feel unworthy and that our faith cannot even muster up enough strength to reach out to Him, we have a broken spirit, something that no one can survive. In that moment, we need to reconnect with God urgently!
Don't make the mistake of first trying to fix your life and then return to God. That doesn't work. You need Him to help you, as broken and unworthy as you are. God doesn't care about what you've done wrong; He only cares that you're coming back to Him.
On Sunday, 5 November, we will have a special meeting for you to RECONNECT with God. It's for anyone who has lost faith, is far from God and whose belief that was once strong is now weak.
We don't believe in condemning people or criticising them for their mistakes. We believe in helping people reconnect with the one Person who can fix everything; even a broken spirit and anything else that might be wrong.
Join us for this life changing meeting and feel free to invite anyone to come with you. If you would like more information please call our 24-hr helpline on o20 7686 6000.
Event: A chance to reconnect
Day: Sunday, 5 November
Time: 10am (also at 7:30am)
Location: Your local UCKG HelpCentre