Go to war or turn to God
a troubled life, filled with negativity, I started seeing the fruits,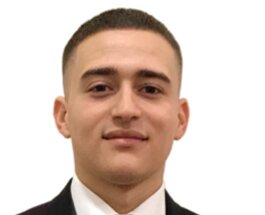 Having been born in the church did not protect me from the decisions I made. Thus, I lived a troubled life and lacked direction. From the age of 13, I was so heavily involved in gangs that my family and I had to move from Birmingham to Leeds in fear of my safety. During my mid- to late-teenage years, I became sexually active and then started selling drugs whilst at university. It took being assaulted by a drug dealer for the penny to drop. I had two options: go to war or turn to God.
I asked my youth pastor for advice and he guided me step-by-step on how to change. I was going to the church every day and was fortunate to have the 21- day Fast of Daniel coming soon. The 21- day Fast was an uphill battle because I was in the middle of my conversion. When the purpose begun, I made the decision to give it my all and to manifest and overcome my lifestyle, which was filled with negativity. As a result, I detached myself from a lot of things. I deleted Facebook, Instagram Snapchat, and WhatsApp, and I even got a new number. I was fasting, constantly praying at night, evangelising, and coming to church more often. However, my downfall was that I allowed the doubts in my mind to remain.
My past bombarded my mind and filled it with uncertainty. I decided to get baptised and also attended other meetings, such as the Impossible Cases meetings, in order to receive the Holy Spirit. On the day of my baptism, I wrote down all the issues I had been experiencing and put them in God's hands. After the baptism, I was determined to rebuke all of the unwanted thoughts that were holding me back. I prepared myself for the approaching night vigil by reading books of faith like The Works of the Flesh and the Fruit of the Spirit and The Footsteps of Jesus, which have helped me during every step of my journey so far.
I was certain that I had done everything to change my life around, so I said to God that I wanted to receive Him (the Holy Spirit) at the night vigil. It wasn't until the last day of the 21- day Fast that I received the Holy Spirit. On this day, I felt peace, as if the burden and doubts had been lifted from my shoulders. I had received the Holy Spirit and, slowly, I started seeing the fruits. Today, the youth see me as a reference point. Giving my life to God was the best decision I ever made.
I believe that if you want to have a successful 21-day Fast, you have to put in 100% and make sure that there is nothing outstanding from your participation that could hold you back from receiving the Holy Spirit."
Enio Guimaraes