Accept my sacrifice
accept my sacrifice, Bible, Christ, God, Holy Spirit, Jesus, Old Testament, Temple of Solomon, to please God,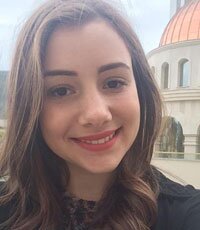 For me, the visit to the biblical garden at the Temple of Solomon was inexplicable. I learnt things that I didn't know before like how the different objects of the tabernacle were organised in the form of the cross.
Something that stood out to me was how holy the tabernacle was. An individual could not enter it but instead they would have to wait outside and until they receive a sign that their sacrifice has been accepted. This sign was shown when the incense rose straight through the tabernacle, from outside the person would be able to see whether their sacrifice had been accepted.
Another thing that stood out was the priest's significance. His responsibility was so important, he must always be focused so that everything may be done with perfection, in order to please God. His role is so important that he even examines the individual's sacrifice to see if there is anything wrong with it.
I learnt that I must give my all and have discipline in everything I do, that way I will be please God and He will accept my sacrifice. It's impossible to note down everything that I had learnt on the trip.
Juliana Silva