A great investment
Bible, Body of Christ, Book of Genesis, Business, Christ, God, Holy Spirit, Jesus, the business meetings,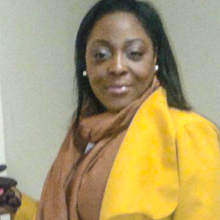 Although my business is fairly new, the business meetings have helped me to develop high standards for both my business and clients. The meetings have reinforced my beliefs that I cannot reduce my price of service nor standards simply because I may know the person. Beyond this, it has also helped me to understand God's vision for my life and His purpose through my finances.
I have received great tools to use as a leader, which have taught me how to work to the very best of my abilities. It is a meeting I do not miss and would recommend- for I know it is a great investment.
Asha Anofienem