The Chain of Prayer kept my hope alive
a prayer session, British nationality law, God, Home Office, Indefinite leave to remain, Jesus, Nigeria, Prayer, the glory of God, United Kingdom,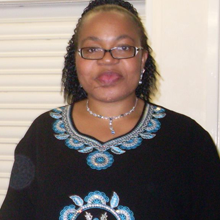 Before I came to HelpCentre, my four sons were still in Nigeria after a series of unsuccessful visa applications. I started a Chain of Prayer along with other church purposes, and to the glory of God, my sons were permitted to come to the UK.
In 2015, we applied for our indefinite leave to remain but we were refused. The only option left was to appeal. My pastor prayed with me and advised me not to give up. I started another Chain of Prayer as well as a soul search before reapplying.
The No More event came, and in my prayers, I highlighted the fact that God had brought my sons and me this far. One day, while praying, I felt someone ask me: "So what do you want?" I replied that I wanted the indefinite stay for my family. With the conversation came the assurance that my prayer had been answered.
But this wasn't enough. During a prayer session at the HelpCentre, we were asked to pass through the cross; I did so with the immigration documents. The following week, my solicitor informed me that my sons and I had been granted indefinite stay. This happened even though my sons have not been in this country for five years!
Anne Duruaku