The 9th step to excellence
a happy home, Abraham, best foundation to build a house, God, Jesus, Love of God, the church can help, the special woman, Wedding Traditions,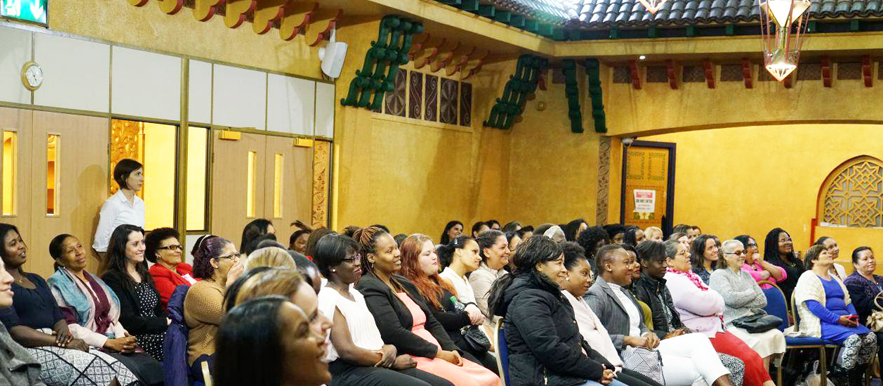 Are you married or do you want to get married one day? Have you ever wondered what it means to be the perfect wife who builds a happy home? Ever considered this from the point of view of a man?
For the ninth seminar on excellence last month, we had the privilege of having Bishop Macedo, who has been happily married for over 44 years, share with us a secret on having a happy home. Here are some highlights of what we learnt:
Over the years, women have fought to have the same rights as men. It now sometimes happens that we no longer do what only we as women can do.
Consequently, many homes and marriages have been suffering.
A woman is an essential being in any home. Her eye for detail, care for others, her attention and unconditional love are indispensable. A good woman is needed everywhere, and it is us women who either build our house or tear it down!
A wise woman builds her house on the right foundation…
This foundation represents the principles and values that we live by. The best foundation to build a house on is the rock so it will be as stable as possible. However, not everyone had the privilege of having parents who taught them good morals. But the church can help us with this. God can help us through His word.
The Rock represents the word of God – those who plant their lives on His word can never be shaken. Everything they do shall be blessed.
The woman who builds her life on the Rock is a woman who fears God. She is a woman of God, and would only want a man of God by her side.
We also learnt about one thing that every man wants in a wife…
Every man wants a wife who will replace his mother. Yes, that's right. But this doesn't mean that he wants to be treated like a child. The love, support, care and attention he received from his mother is what he wants from his wife.
When a man marries his wife, she now needs to replace his mother and be even more to him. We all know the saying that goes, 'food is the way to a man's heart', and it is certainly true that every man wants to be taken care of by the special woman in his life.
When a woman builds her life on the Rock and a man builds his life on the Rock, the result is a happy marriage, a happy home.
Don't rush. Make sure your life is firmly built on the Rock…
It doesn't matter if everyone seems to be getting married. What does matter is that your life is built on the Rock. Remember, you are responsible for YOUR life; do not compare yourself with others. This way, when you get married, your marriage and home will be a happy one and not turn into ruin.
How did the ninth seminar on excellence help you? We would love to hear from you: fia@uckgnew.org.
Cristiane Cardoso
cristianecardoso.com