Our Soup Kitchen Remains Open!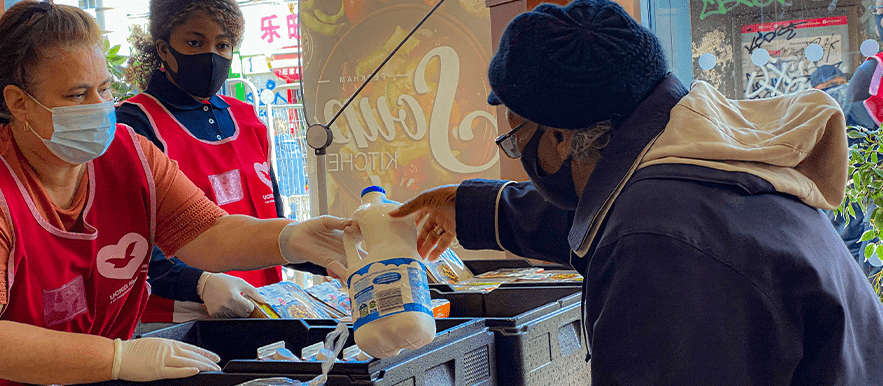 Since before the first national lockdown, the Universal Church has been operating its Soup Kitchens, offering help to anyone who needs the support.
Now that a second lockdown has been announced in the UK and has been implemented from Thursday, 5 November, this has not changed our willingness to assist the community. The Soup Kitchens at all of our locations will remain open to not only provide essential food donations, but also a warm smile and cheerful volunteers.
If you or someone you know could benefit from the help provided at the Soup Kitchen and newly-opened Food Bank, visit one of the locations below every Saturday between 11am-1pm.
Soup Kitchens:
Rainbow Theatre, 232 Seven Sisters Road, N4 3NX
Catford UCKG HelpCentre, 1 Bromley Rd, Catford, SE6 2TS
Kilburn UCKG HelpCentre, 234 Kilburn High Road, Kilburn, NW6 4JR
Peckham UCKG HelpCentre, 176 Rye Lane, Peckham, SE15 4NF
Leeds UCKG HelpCentre, 12 Regent Street, Leeds, LS2 7QA
Stamford Hill UCKG HelpCentre, Loyola Hall, 70 High Road, London, 

N15 6JU
Food Bank:
Plaistow UCKG HelpCentre, St Andrew's Road, Plaistow, E13 8QD
Don't forget to come wearing your face covering and please follow all social distancing guidelines.
For more information, do not hesitate to call or send WhatsApp message to our Helpline on 020 7686 6000.
Helping people is what drives us.