Dance and fitness day at Peckham HelpCentre
Christian Church, Christian faith, community outreach groups, fit and ready, fitness instructor, Peckham,
Friday, 17 March 2017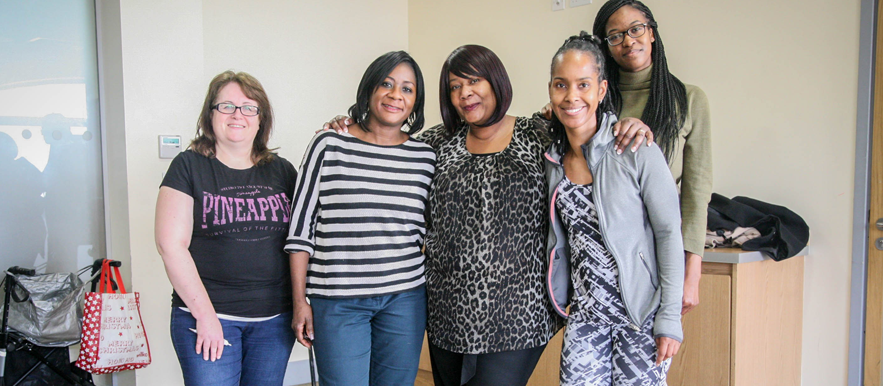 When the UCKG HelpCentre's Peckham branch decided to put on a Zumba/fitness session for members of its seniors' group, Caleb, little did the organisers think that the event would attract everyone from grandkids to grannies and some in between. But that was just what happened on Saturday 11 March at the HelpCentre on Rye Lane.
Led by gym and fitness instructor Akua Agyei, the attendees stretched, bent and danced to lively Latin American rhythms to get fit and ready for spring and summer.
Akua said: "The event was great! It was well organised and well attended, with all the seniors appearing to thoroughly enjoy themselves. It was great to see the members of the Caleb group more active. I really enjoyed putting them through their paces".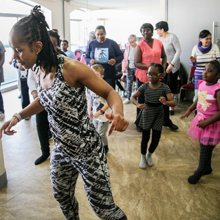 One attendee, Michelle Stewart summed up the event saying: "The exercises were extremely helpful and coordinated well. I found the class instructor very clear in explaining the dance moves, very understanding and most importantly very friendly. Well done!"
Others, like Sybil Mendez found the exercises much fun but tiring, or had to concentrate but enjoyed it very much, like Diana Judges.
The event was organised by volunteers from the Caleb group in Peckham in association with Kim Powell, the UCKG HelpCentre's Community Outreach Manager. Similar events were held in other UCKG HelpCentres.
ENDS
Notes to editors
UCKG is a Christian church and registered charity that offers a range of practical support activities alongside spiritual support and comfort and welcomes all-comers. It reached the UK in 1995 and has gone from strength to strength, providing support and spreading the Christian faith. There are UCKG HelpCentre branches in England and Wales.
The UCKG HelpCentre's community outreach groups include Caleb for anyone over 55, seeking companionship, support or both.
For further information please contact the UCKG HelpCentre Press Officer via e-mail on press@uckg.org or direct line 020 7686 6033, or call the PR consultant on 07867 510909.