Bethel: The Gate of Heaven
a symbolic act of faith, faithful to God,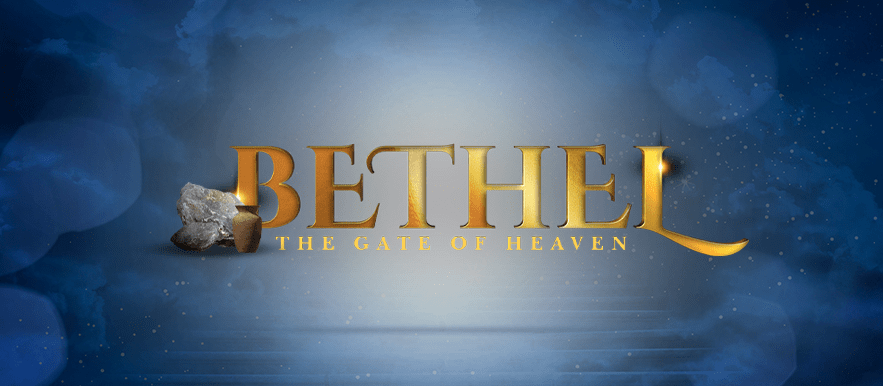 There's something important that you need to know for your life
There was a time in Jacob's life – son of Isaac and grandson of Abraham – when he had to run away from home.
He ran to faraway lands without knowing what he would find along the way. It was the first time he had left home and he was completely alone.
At that time, it was uncommon for someone to leave their family, as a united family was stronger and more able to keep their lands and goods. Therefore, a person would only leave if they really had to.
There, Jacob was not safe. The only valuable object that he carried with him was a bottle of oil. To sleep, he had to use a rock as a pillow. Jacob understood that God was all he had, so he decided to make a vow with the Most High (you can read the full story in Genesis 28).
How does this story relate to you?
Just like with Jacob, today, only those who are faithful to God are truly blessed. The Gate of Heaven is open for them. That's why, in all UCKGs throughout the month of June, those who wish to have a true covenant with God will have the opportunity to take part in Jacob's Vow at Bethel.
Faithfulness to God is the first step towards a life transformation. This is what Jacob learned at Bethel when he found himself alone for the first time, far from the care, comfort, and financial protection of his parents. Alone and in danger, he became dependent on God. He made a vow at Bethel to follow and return to God the first fruits of whatever came into his hands.
We are going to Bethel in this same faith. Write your name on paper and place it in in your pillowcase every night, in the faith that God will open your mind and give you great visions and inspirations for your financial life. And this same paper will be taken to Bethel in a symbolic act of faith, following Jacob's example.
For three Sundays in June, those who have made a vow with God will be anointed with the holy oil that has been blessed at Bethel.  On Sunday, 20 June, tithers will receive the third anointing on their feet for direction in all their ways.
Don't miss this opportunity. For more info, please call or WhatsApp our 24-hour Helpline on 020 7686 6000.  Please come wearing your face covering and follow all social distancing guidelines.
Meeting: Bethel: The Gate of Heaven
Day and time: Sunday 20 June at 10am (also at 7.30am)
Location: Your local UCKG branch