What the future holds…
addiction to smoking, Anxiety, Anxiety disorder, Apathy, Attention span, embrace the problem, Fear, God, I do not fear,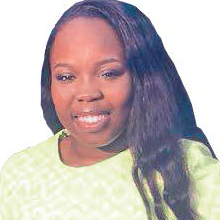 Have you ever wondered what the future held for you? And before it has even happened, you already begin to imagine how bad it will be? Well, this is just the perfect equation for fear.
I reasoned that because of the way my life had been, more years of suffering only seemed likely. I am Symphonia, and here is my story:
For a long time, I feared the dark and couldn't sleep at night. I was full of addiction to smoking and drinking and could never be satisfied without attention from the opposite sex. Because of the issues I had, and the way that I dealt with them, I felt as though I was on a one-way journey to destruction.
But even though this reality was what I had known for most of my life, it wasn't what I wanted for myself. However, the issue with going through something for a long time is that we sometimes begin to embrace the problem, or at least try to make it bearable.
Even when I came to the HelpCentre, I never saw it as a place where my life could change. But this place has taught me that I couldn't be a person who accepted problems, I had to fight and overcome them. It was all or nothing. Either I would defeat my problems or my problems would defeat me.
It all starts with a decision, and for me the first decision I made was to step foot into the HelpCentre. I was advised to attend the Friday meetings, which catered for my needs and I then decided to listen to what was being taught and put it into practice.
Today I am completely free from addiction and, above all, I do not fear the future. I actually look forward to what the future has in store for me, and have learnt how to face problems in the right way.
Symphonia Danielle