The secret to becoming the difference
Monthly meeting, Role model, The IntelliMen project,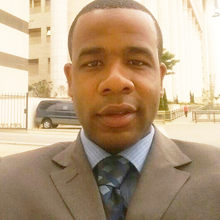 The IntelliMen project has been a great experience for me. It has been helping me become a better man, husband, and father. I have been able to set a good example in my home and become a better role model for my son. I still have a lot to change, but in our monthly meetings, something I learnt is that if I want to achieve a difference, I must be disciplined in everything that I do.
Some of the challenges are harder than others, but when I am able to push myself to do them, I become more disciplined within myself and in my character. Overall, I realise that to really benefit from this project, we cannot be proud."
Damien Allen
To find out more about the IntelliMen project visit: renatocardoso.com/en/intellimen