The Night of Power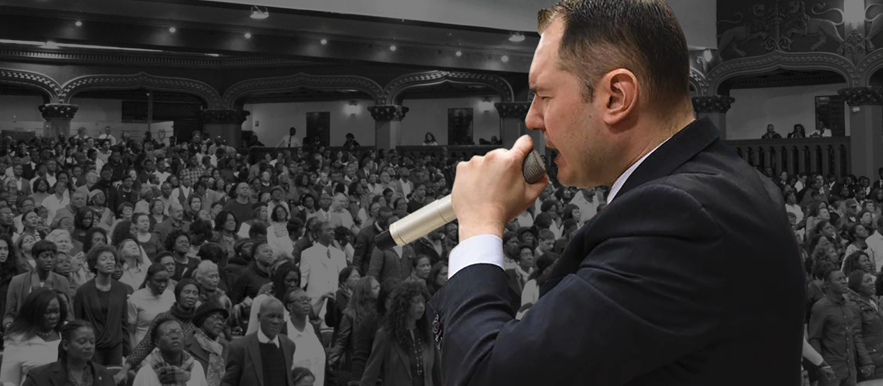 What if you could receive the power to change your life in one meeting?
All of us face day-to-day challenges and sometimes in order to solve these challenges, we go to different sources for help. Whether it is getting reassuring advice from our family and friends or seeking professional help, we all try to find a solution. However, there are some challenges we face that can only be solved through powerful intervention.
We all have the power to change our lives, however, many of us do not recognise this. As a result, people live the type of lives they never imagined for themselves and see nothing change for the better.
But did you know that your life can completely transform?
For the next two months, Bishop Alvaro Lima will be holding 'The Meeting of Power' in all UCKG branches across the UK. The Bishop and 12 spiritual advisers who have experienced a complete transformation in their lives, will be present to give you spiritual guidance, as well as prayerful support for the area in your life that you are facing difficulties in.
Do you want to experience the power of transformation in your life? Then, don't miss this unique meeting.
 The 'The Night of Power' tour dates:
Southall – May 30
Catford – June 6
Croydon – June 13
Plaistow – June 20
Stratford – June 27
Stamford Hill – July 4
Kilburn – July 11
Next stop: Southall
Day: Tuesday, 30 May
Time: 7:30pm
Location: 71-73 The Broadway, Southall, UB1 1LA (above the NHS)
(FREE CAR PARK: UB1 1LG) 
To see pictures of our previous Night of Power event 
UCKG Peckham: