The Ideal Man
build up intelligent and better men,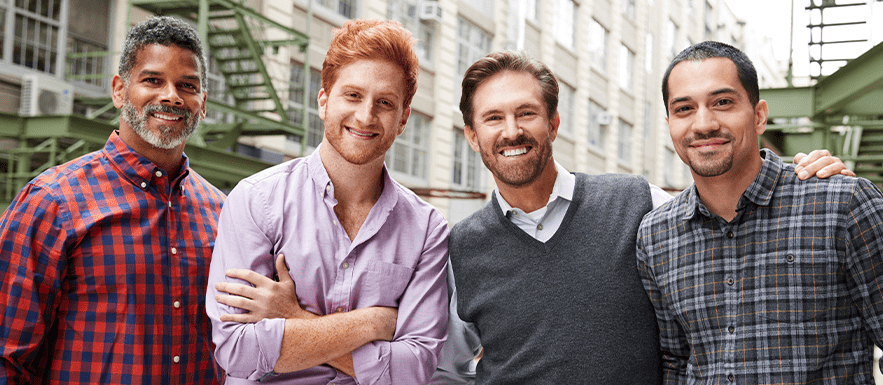 The definition of what it means to be a man today is uncertain and constantly changing – that is why we started the IntelliMen, a project that aims to help men progress as individuals. We hold a meeting every month for all those undertaking the project, as well as those who want to find out how to get involved.
One of the reasons we chose this name is because besides sounding like a superhero, which every man secretly aspired to be since he was a kid, it perfectly embodies the project's aims: to build up intelligent and better men in everything.
Nowadays, many men behave completely different to that of an ideal man.
Instead of grabbing hold of their responsibilities they run away from them, and even neglect themselves. Rather than being disciplined with their time, they put play before work. Many times, they know what they should be doing but for some reason, it just hasn't become part of them…
Men in the past were considered pillars of trust, but countless people are now being disappointed due to the lack of trustworthy men. Different times have created different type of men.
Remember, it takes more than being born male to be a man. And an intelliMan never runs away from challenges or fails to complete them.
Find out how you can better yourself and become a true man at our IntelliMen meeting this Sunday, 2 May at 4:30pm at the Rainbow Theatre, 232 Seven Sisters Road, N4 3NX.
 Please come wearing your face covering and follow all social distancing guidelines. For more information, call our 24-hour Helpline on 020 7686 6000.
Meeting: Intellimen meeting
Day: Sunday, 2 May at 4:30pm
Location: Rainbow Theatre (with livestream to outside London branches)
Please note: If you are in the high-risk group or are self-isolating, you can still participate in the service online at libertyradio.co.uk.