The Feast of the First Fruits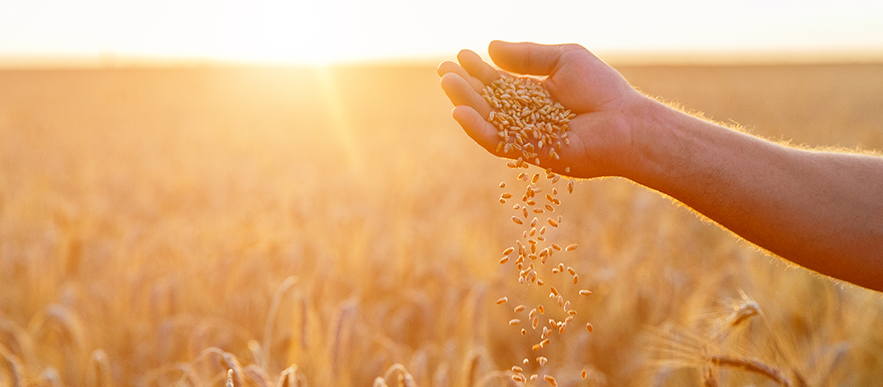 What if you discovered that a promise has been made to you by someonewho is unable to break their promise? What if this Person has endless possibilities to offer you and all He wants is your love in return? How would you demonstrate this love?
God has given us the opportunity to show Him how important He is in our lives. To celebrate this, we will hold a special meeting where all tithers will be consecrated.
The tithe is an ordinance established by God which serves as a demonstration of respect and devotion by His people towards Him. It is represented by the offering of a tenth of everything that we earn. In return, God promises to prosper His people and give them the best of the earth.
Abraham was the first person ever to present to God a tenth of everything he had after he defeated his enemies in battleto save his nephew Lot from the hands of his captors. God then blessed Abraham, through Melchizedek, who was the king of Salem and an ally of Abraham:
"Blessed be Abram of God Most High, Possessor of heaven and earth; And blessed be God Most High, Who has delivered your enemies into your hand." And he gave him a tithe of all. Genesis 14:20
After having received this blessing, Abraham went on to conquer and possess everything he laid his eyes upon because God was with him. His devotion and faith were so strong that years later, when Jesus told the disciples the story of the rich man and Lazarus, he mentioned the bosom of Abraham. This means that Abraham not only took possession of the best of the land, but also has a part of heaven with his name on it!
The good news is that the Blessing of the Possessor wasn't reserved for Abraham alone. God also determined that all of Abraham's descendants would carry this blessing upon them. By faith, the descendants of Abraham are all those who believe and obey God's Word. And the same way God made Abraham great, He wants to make you great and possess great things. That is why we will be consecrating all the tithers with the oil that was blessed at the Valley of Shaveh, the place where Abraham gave his tithe for the first time and changed his story forever.
From Sunday 2nd December to Sunday 9th December, we will be discussing Abraham's story further. We want to ensure that the first Sunday of the last month of the year will mark the most successful moment of your life to date!
If you are a tither or wish to become one, please join us at this meeting, where we can guide you and address any doubts you may have about this practice.
Event: The Feast of the First Fruits – The Blessing of the Possessor in the Valley of Shaveh
Date: Sunday December 2nd until December 9th
Time: 10am Sundays. Weekdays at 7am, 10am, 3pm and 7:30pm
Location: Your local UCKG HelpCentre