The Day of Power continues and oh, what a day!
Day of Power, experiencing a health problem, Oil of Prosperity, UCKG HelpCentres,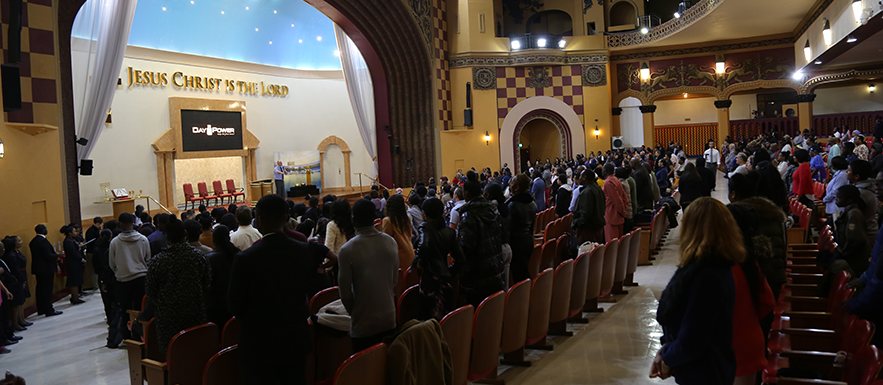 In continuation of the Day of Power that happened on 22 September, the UCKG held another Day of Power in all of its branches in the UK the following week. Bishop Alvaro, leader of the UCKG in the UK, started a meeting in the headquarters at Finsbury Park with a prayer of agreement, based on Matthew 18:18:
'Assuredly, I say to you, whatever you agree on earth will be agreed in heaven, and whatever you lose on earth will be lost in heaven.' (Matthew 18:18)
Hundreds of people in the meeting held their hands as a gesture of joining their faith with one another, as well as with the thousands of other people all over the UK who also prayed. Bishop Alvaro explained: 'Jesus said that whatever we bind on earth will be bound in Heaven. So, no matter the size of problem, no matter what you have tried before, if you believe, today you will leave this place with your answer'.
Everybody present then determined by faith that it would be their Day of Power and prayed for God to show His power in their lives, just as He had done the previous week. Bishop Alvaro then called forward anyone who was experiencing a health problem so that they would receive a special prayer with the laying of hands. After the prayer, many people said they received God's power and were blessed in their health. The Bishop then prayed for all those who were going through any other kind of problem.
On the day, the Oil for the Family was also distributed. This comes after the Oil for Health was handed out on the Day of Power event the previous week. The Oil for the Family is meant to be used as a point of contact to manifest our faith in God's power so that He can bless our family. 'We are giving you this, so that you may continue using your faith. Focus on your family and when you go home today, the first thing you will do with this oil will be to anoint the main door of your house. As you do so, you will ask God's light to enter your house,' Bishop Alvaro explained. 'You can then anoint your family members if they wish, so that they too can experience God's power.'
This Oil of the Family is the second oil being distributed, which will be followed by the Oil of Prosperity on 6 October in all UCKG HelpCentres.
'Somehow the bullet miraculously missed'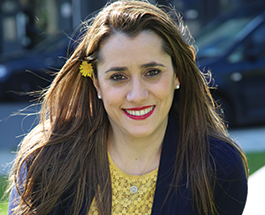 It was at the Universal Church that I learned that God was not confined by distance and could take care of my family back home in Brazil, so I prayed for their protection.
When I travelled back to Brazil on holiday, I took the opportunity to visit my brother. As he is financially well-off, his success can attract the wrong attention, so I anointed his house with the Oil for the Family, believing that through that act of faith, God would protect him.
A few months later, I received news that my brother was robbed at gunpoint. The burglars shot at him twice but somehow the bullets miraculously missed. It was so unexplainable for the thieves that they ran away in fear. I am so thankful that my brother is safe, and I'm confident that my prayers were heard.
Rosâgela Gozi