How to get the best from the Oil of Prosperity
manifest our faith in God, the Oil of Prosperity,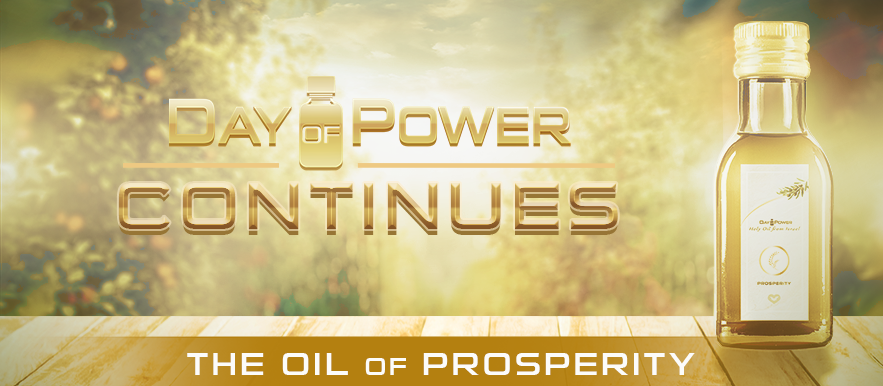 The Day of Power event was so well received that it continues to reverberate weeks later. On 22 September, more than 11 thousand people received the Oil of Healing at the Kiyan Prince Stadium and on 29 September the Oil of Family was distributed at all the UCKG branches in the UK. If you were not able to receive the oil on those days, there will be another opportunity to receive them on 6 October, together with the Oil of Prosperity.
On Sunday 6 October, we will be anointing you on the head with the Oil of Prosperity and praying for God to work miracles in your financial life.
'You prepare a table before me in the presence of my enemies; You anoint my head with oil; My cup runs over.' (Psalm 23:5)
God wants us to have our cups running over, which means having a prosperous life. Many people would read the verse and move on, however, prior to this verse, it is also written, 'The Lord is my Shepherd…'. The question is: Have you been making God your shepherd? Has He been first in your life, guiding you and being not only a part of your everyday decisions, but the One who makes decisions for you?
Those who place themselves under God's authority are the ones who will anoint their heads with the Oil of Prosperity and see their cups overflow with God's blessing. The oil itself is a tool used as a point of contact to manifest our faith in God. But to do so without living our lives in obedience to Him has a neutral effect.
God ensures that those who have Him as their shepherd never want. He is the One responsible of taking care for them and He has the best to offer. This is why you should not miss our special meeting, Sunday 6 October at 10am, where we will speak about how to submit ourselves to God in order to benefit the most from our faith. In addition to anointment with the Oil of Prosperity, we believe this will open great opportunities in your financial life.
Event: Anointing with the Oil of Prosperity
Date: Sunday 6 October
Time: 10am (also at 7:30am)
Location: Your local UCKG HelpCentre