Taking down your giant
a financial problem, across the globe, David, Goliath, way of thinking,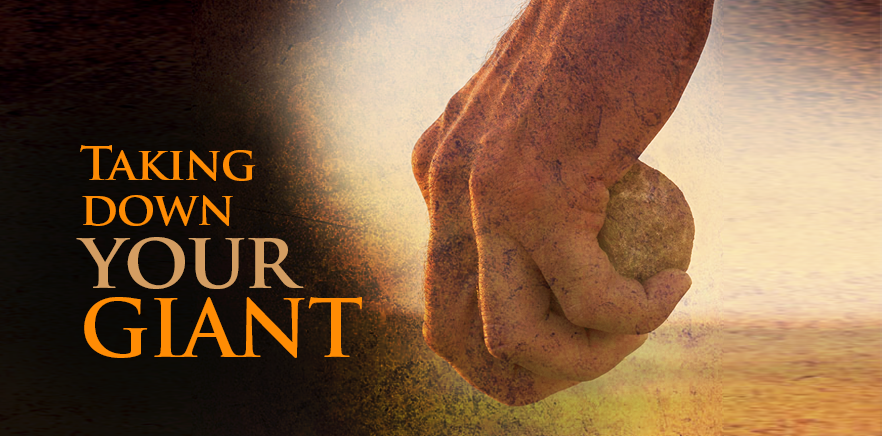 Who doesn't like to see the underdog going against the odds and winning? This way of thinking is so ingrained in us that we are easily swayed to root for the 'little guy' in most circumstances.
It's no wonder the story of David and Goliath – where a bold boy went up against a giant and defeated him with one throw of a stone – is so popular across the globe. The account of that historic battle is played over and over, because of the astonishing conclusion.
What then can we take from this story? Is this just another anecdote to make us feel better and sell us false hope? Of course not! There are invaluable truths and precious pearls that will equip anyone to overcome the giants in their lives.
What is the Goliath you are facing? Bear in mind that this Goliath we are talking about is not a giant human, but it's in the form of a financial problem, a health issue, a family conflict or other seemingly impossible obstacles.
When we are the underdog, it's much harder to believe that the giant will fall down with one 'throw of a stone' from us.
David's arsenal included five carefully picked stones. What did these stones represent and how can this help you today?
The answer to this question and more are what you will be learning about, over the next five Fridays.
Print out this slip and bring it with you on the day.
Event: Taking Down Your Giant
Date: Every Friday
Time: 7.30pm (also at 7am, 10am and 3pm)
Venue: At your local UCKG HelpCentre

For more information call our 24-hr helpline on 020 7686 6000 or email us at info@uckgnew.org.