A firm financial life
full of problems, God, I am blessed, Kenya, Tanzania, Temple of Solomon, UK,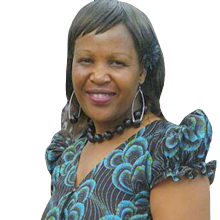 I remember sending my photo to the Temple of Solomon and asking God for a new job. My previous job was full of problems. Soon after I applied for jobs, I started to receive phone calls inviting me for interviews. Three weeks later, I got a call from one of the companies I really admired and was offered a job.
The Monday Independent Project meetings helped me use my faith, so during a Monday service, I anointed my mobile phones to receive good news. Four days later, I received a call to say that I was the only person who had passed the six-month probation period for the job I was offered. With this role, I have an opportunity for promotion. I am blessed as I have five properties in Tanzania, and together with my husband I have four properties in the UK and twelve properties and land in Kenya. I know there is still more to come.
Dativa Moshi