More and more young professionals are going through a 'quarter life crisis'
a new career, Facebook, journey to success, LinkedIn, the property ladder, Twitter,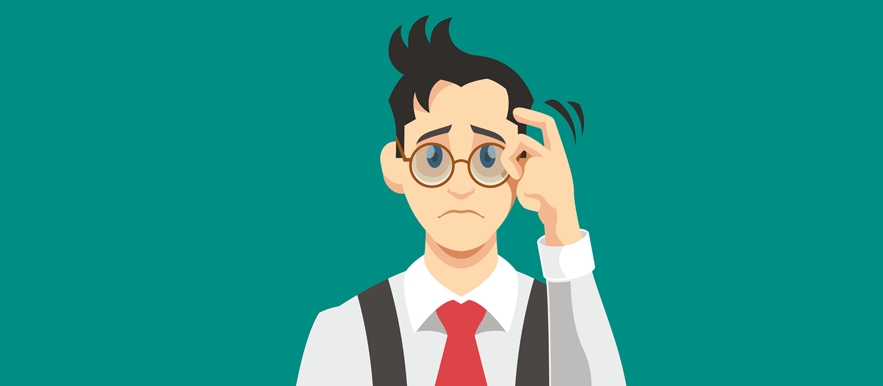 Are you in your mid-twenties and have no idea what to do with your life? You are not alone.
New research shows that 72% of young professionals are going through a quarter life crisis.
A quarter life crisis is formally defined as:
A period of life ranging from twenties to thirties, in which a person begins to feel doubtful about their own lives, brought on by the stress of becoming an adult.
Clinical and charted psychologist, Dr Alex Fowke, says that a quarter life crisis can stem from "a period of life following the major changes of adolescence, when a person starts to doubt their own lives". According to research conducted by LinkedIn, most people hit the quarter life crisis at the tender age of 26 years old and nine months. The research involved a survey of 2000 young professionals aged between 25 and 33 and found that factors from other areas of our lives can also add to this feeling of 'crisis'. The survey also found:
46% of respondents said they were worried about finding their life partner
57% said they struggled to get onto the property ladder which was adding to their stress
31% felt as though they had wasted years in the wrong job
Even though being in a crisis is very difficult, there are some things you can do to combat it. The co-founders of networking group, The Quarter Club, Jo Duncombe and Saskia Roddick said that speaking to other people your age can help: "when you begin to make connections with people experiencing similar concerns and dilemmas, it can be incredibly empowering".  Moreover, networking can also be a great way to find better opportunities, according to Ann Summers, founder of WOW Championing Working Women.
"Networking offers so many opportunities, especially early on in your career, so I would encourage everyone to get out there and network their socks off. You never know who you will meet and what opportunity will present you."
Darain Faraz who is a careers expert at LinkedIn also provided some tips to overcoming a career based quarter life crisis:
Stop comparing yourself to others
Everyone has their own journey to success so stop comparing yourself to others. Think about what success means to you and work towards it.
Think about the cause
Take a moment to think about what is causing you to be anxious or stressed. This will help you recognize the problem and you'll be able to speak more clearly when talking to someone about what you're going through.
Stop being so hard on yourself
Going through a crisis can be very disheartening and speaking badly of yourself will only make things worse. As unlikely as it may seem, going through this difficult period will enable you to make changes and progress with not only with your career but also your personal life, which will make you happier in the long run.
Talk to others
Talk to other people about what you are going through as it will help you rationalize the problem as well as help you find a solution. It's also very likely that the person you speak to has experienced what you are currently going through.
Research
Research your passions and new opportunities. Whether you want to work abroad or start a new career altogether, research all of the possibilities which are available to you.
If you feel as though you are experiencing a crisis in your life, why don't you give us a call? Our 24-hr helpline is ready to help you with whatever you may be going through. We are here to listen. Call us on 020 7686 6000.
Source of information* https://www.huffingtonpost.co.uk/entry/majority-of-young-professionals-say-theyve-experienced-a-quarter-life-crisis_uk_5a0b0affe4b00a6eece46b33?utm_hp_ref=uk-lifestyle