Lunchbox Initiative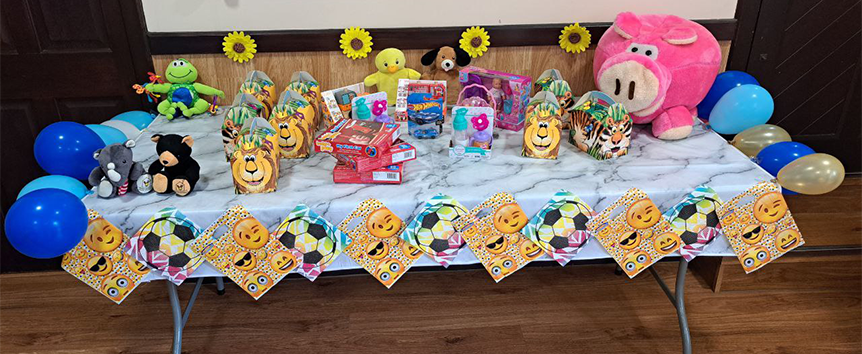 Last Saturday the UCKG Community Outreach team went the extra mile to put a smile on children's faces in Peterborough in response to the growing need for weekend food provisions for children in the area.
A third of children in Peterborough are said to be living in poverty. Analysis of government and HMRC data, published in April 2021 shows that in 2019 and 2020 9,524 children aged 0-15 in the Peterborough constituency were impoverished. This number is likely to increase as the cost of living crisis has plunged many more families into food poverty.
This is why a project such as the 'lunchbox initiative' is critical for the local community. Seven volunteers from the UCKG Community Outreach team where present at the Peterborough branch, to oversee and ensure that every child present was gifted a safari-themed lunch box containing a sandwich, a school-approved juice, and a piece of fruit, as well as an educational toy.
Stacey Matjeke, the main coordinator of Community Outreach in Peterborough said: "We would like to thank Community Building Seed Funding for helping us start this project, Community First Peterborough for their support during the funding process, and Morrisons Stanground in Peterborough for donating educational toys and learning resources. We saw so many happy faces from the children today!".
Sources:
https://www.peterboroughtoday.co.uk/news/people/one-in-three-peterborough-children-living-in-poverty-3212236