Keep calm!
Mental health,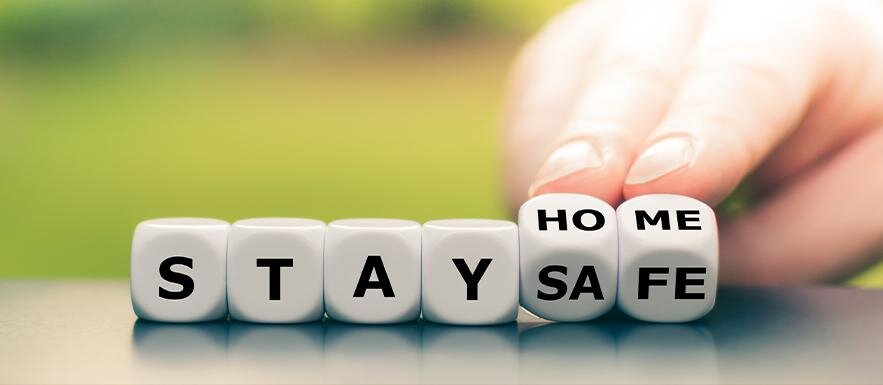 "Keep calm and stay safe at home" is the message to all across the UK. Prime Minister Boris Johnson has described the outbreak of Covid-19 as the "worst public health crisis for a generation".
In our sixth week into the lockdown, the situation is changing hourly and in the age of the smartphone, the breaking news updates are constant. So much so that, according to the BBC, the World Health Organisation (WHO) has suggested that if your mental health is suffering due to the anxieties that the news brings, limit and 'seek information updates at specific times during the day, once or twice'. Right now, it feels impossible to predict what state the world will be in next week, let alone next year.
During times of fear and uncertainty, the very best elements of human nature can prevail, as is the case in these Coronavirus-related good news stories from around the world. They demonstrate the power of displaying care and kindness to those less fortunate or able in a crisis.
Captain Tom Moore Makes History!
Last week, Captain Tom Moore, a 100-year-old World War Two veteran, became the oldest person to score a UK number one with his cover of "You'll Never Walk Alone", thanks to his collaboration with Michael Ball and the NHS choir. He also completed 100 laps around his garden, smashing his £1,000 target, helping to raise over £30m for the NHS.
Over One Million People Have Recovered!
In a week where worldwide cases of Coronavirus passed the three million mark, there was a much happier statistic to cling to: according to data obtained by John Hopkins University, more than one million people have recovered from Covid-19 so far!
The UK Has Passed the Peak
Prime Minister Boris Johnson confirmed this week that the UK has passed the peak of the pandemic. He promised a "comprehensive plan" next week on how his government will restart the economy, reopen schools, and get people back to work.
UCKG Opens Soup Kitchens
This difficult period has affected many people's ability to provide for themselves and their families, leaving them in situations they never imagined they would find themselves in. However, thanks to our soup kitchens, we have been able to help meet the needs of many, but we know we can reach more people.
The soup kitchen is open every Saturday from 11am-1pm at the following UCKG HelpCentres:
Rainbow Theatre
232 Seven Sisters Road
London N4 3NX
Catford UCKG HelpCentre
1 Bromley Rd,
Catford,
London SE6 2TS
Kilburn UCKG HelpCentre
234 Kilburn High Road,
Kilburn,
London NW6 4JR
Peckham UCKG HelpCentre
176 Rye Lane,
Peckham,
London SE15 4NF
You may be by yourself, with family or with housemates, but you are not alone. So, as we practice social distancing, we are reminded that God doesn't keep His distance. He is with you. Do your part by following the guidelines that have been put in place to protect yourself. But remember to keep calm, wash your hands, stay in faith and continue to stay safe at home.
(Sources BBC, www.positive.news)