Irreconcilable Differences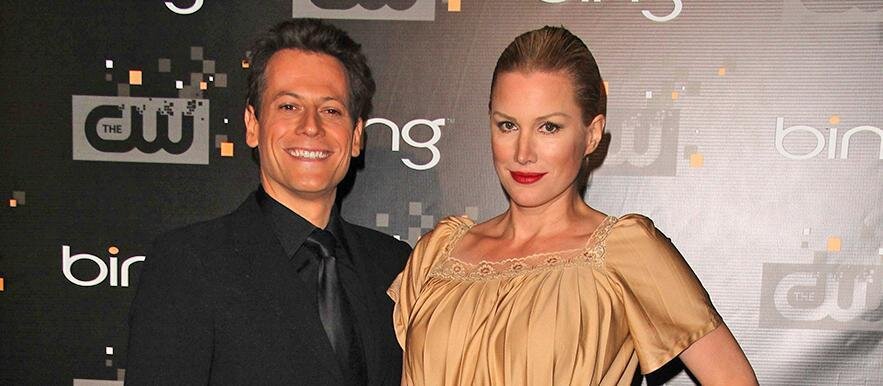 Fantastic Four actor, Ioan Gruffudd, announced that he was divorcing his wife, 102 Dalmatians actress Alice Evans, after 14 years of marriage. According to Gruffudd, the reason for the separation was "irreconcilable differences."
What differences between the stars could have been big enough to make Gruffudd give up on his family, but small enough to remain hidden for two decades?
Reflecting on the end of their 20 years-plus relationship, Alice Evans stated on her social networks that, so far, she nor her two daughters, 11 and 7, have received any explanation other than what has been stated in the divorce papers. The actor filed the lawsuit in court before telling his family that he would be leaving home.
"Our young daughters and I are very confused and sad. We were not given a reason, except that he 'doesn't love me anymore'. I'm very sad," Evans said on Instagram.
The reality of quitters
Gruffudd's father told the Daily Mail that his son's marriage had been facing hardships for some time, especially as Gruffudd spent months in a row working in Australia, while Evans and the children remained in England. However, Evans claims that the divorce took her by surprise. If that's the case, Gruffudd did not feel good about the relationship but instead of trying to solve the problem, he opted for divorce.
The true reason for the split remains between the couple, however, this unfortunate situation is an echo of how an increasing number of people have been dealing with difficulties and challenges in their relationships.
Instead of having the willingness to fight and work things through, they opt out altogether.
"Imagine if you did the same at work: every time a problem arises in the company you work at, you give up your job or business. Or if every time a pain or illness shows up in your body, you had that part cut off," reflects writer Cristiane Cardoso, author of the book Bulletproof Marriage.
Cristiane and her husband Renato Cardoso explain that "in order to be successful in life, we ​​have to learn how to solve problems. And it is no different in marriage."
"Use your intelligence and determination and fight for your love. Focus on the initial goal: to be happy with that person," Cristiane concludes.
Things could have taken a different turn if Gruffudd had chosen to treat his marriage like a business, choosing to communicate with his spouse when whatever problems arose that drove him to the point of divorce with no explanation. Unfortunately, communication is a quality that is missing from many relationships and the absence of it is detrimental to marital success.
Relationships are not easy, but when they are dealt with in the right way – with logic and not feelings – they can be successful. If you want to bulletproof your marriage and get smart about love, you will surely benefit from the Love Therapy seminars. You are not only taught how to fix marital problems, but also how to avoid them. Much of this has to do with choosing to ignore your emotions and dealing with your love life intelligently. Find out more by attending these vital seminars on Thursdays at 8pm at the Rainbow Theatre, 232 Seven Sisters Road, N4 3NX.
Please come wearing a facial covering and follow all social distancing guidelines. Call or send a WhatsApp message to 020 7686 6000 for more details.
Source:https://www.dailymail.co.uk/tvshowbiz/article-9341687/Ioan-Gruffudds-divorce-papers-cite-irreconcilable-differences-split-wife-Alice-Evans.html