Be a Problem Solver
turn your situation around,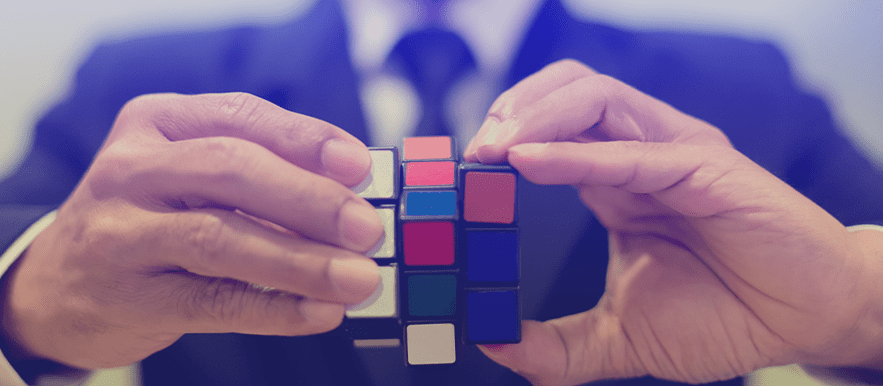 Human beings have many innate talents and abilities. One of these is the capacity to solve problems. We often see this requirement in job descriptions because it is a valued specification.
Unfortunately, people often forget to utilise this skill in their own lives, choosing a simpler but damaging option: complaining. When a person complains, they may feel as though they have temporary relief, but nothing comes from it. In fact, the unseen result is harmful to the brain.
'The stress caused by complaining can have a lasting and negative impact on the brain. Studies have shown that even a few days of stress damages the neurons in the hippocampus (the part of the brain used for problem solving and cognitive functioning), and impairs its ability to create new neurons.'*
On the other hand, there are people who choose to do something about their situation to change it rather than complaining. These are the ones who achieve success. 22-year-old Olivia Crowley is an example of this. Having been hit by the effects of the pandemic and left struggling to find a role like many, she only had 30 job rejections and no chance of an unpaid internship to show for it.**
Consequently, the creative media practice graduate from Essex decided to use Instagram to launch a social media marketing company called Living Lavish Social. 'Within weeks she had got her first client, and her second followed soon after.' Olivia mentions that: '"I would split up my day with job hunting, upskilling, and then working on the business."'
'Gemma Stephenson, an expert on graduate job hunting, says that the use of social media to find work, or set up your own business or network, has been a growing trend among university leavers during the pandemic.'
In these difficult times, choose not to complain and find a way to bring your financial problems to an end. It is possible as Olivia Crowley has proven. There are plenty of avenues available to provide support to those in need, but if you are determined, you can turn your situation around.
At the Financial Independence meetings, you are taught how to solve your financial difficulties and achieve your goals using practical and biblical advice. The meetings enable you to open your mind to possibilities you may not have considered before, and to receive inspiration from God, who is the Owner of all silver and gold. Choose to be a problem solver.
Attend the Financial Independence meetings at your local branch. Call or WhatsApp our 24-hour Helpline on 020 7686 6000 for more info.
* https://m1psychology.com/complaining-is-bad-for-your-brain/#:~:text=The%20stress%20caused%20by%20complaining,ability%20to%20create%20new%20neurons.** https://www.bbc.co.uk/news/business-57185042