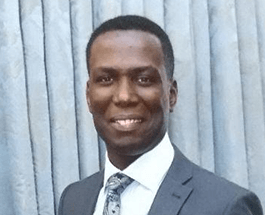 'My parents were on the brink of divorce. The constant arguments and tensions at home drove me away. I spent more time on the streets with the wrong crowd, only to get away from the unbearable atmosphere at home.'
As Kelson got older, he distanced himself further from others and cocooned himself in his own world. This lack of interaction with others, combined with his insomnia, caused him to develop an addiction that began to take over his life.
'I preferred being alone. I wasn't doing great at school; I couldn't sleep at night, and the little sleep I did get was always plagued with nightmares. At first, watching porn was like a distraction from everything that was stressing me out. Before long, it consumed about 60-80% of my week.
I was never hooked on drugs, alcohol or anything like that. But my urge to watch pornography was just as strong. It completely distorted the way I saw people – especially women. I struggled to communicate with people. Looking back, I can see how much of a problem it really was.
During my worst moments – addicted, living in homeless accommodation and struggling to hold down a job – I remembered my mum's prayers for me. That memory was like a trigger. It was as though I was seeing myself for the first time, and I hated what I saw. I was tired of my life. I wanted to change.'
A short stay at his mother's marked Kelson's life in ways he could not anticipate. His mum's behaviour and appearance were drastically different to what he had remembered. The harsh words and quick temper were gone; now, she seemed calm and in control of her life. So much about her had improved for the better that he couldn't help but wonder if the same could happen to him.
'That's why I started going to the Universal Church. I was hoping I could improve my life just as I saw my mum had improved hers. Throughout that period, I focused on beating the porn addiction. It was a struggle to believe that I could ever be free. There was a constant conflict in my mind, but I persevered.
"It consumed about 60-80% of my week"
The Universal Church helped me to strengthen my will to quit the addiction and to leave my insecurities behind, offering me support and a network of like-minded people. It's been 16 years since then and I can say that I am still free. At the church, I learnt to interact with others, to socialise and build healthy relationships. I found my self-worth and have confidence in myself. I have gained so much from the Universal Church that I volunteer and help others who – as I did, once – come seeking help.
At the church there is a lot of support for people going through problems. The Friday service was a great help for me, especially the one-to-one talks with the advisors and the Wednesday service helped me build my self-belief. I found people who had a positive attitude to life. As my faith grew, so did my need to break out of my shell after years of solitude.'
The meetings Kelson attended were very similar to the 'Mind of the Addict' meetings that we have now, which are aimed at empowering addicts and their families to break their life-harming habits and to regain control of their lives.
Kelson's life is a far cry from what it used to be. He is now a happily married father of two; he is no longer homeless and provides for his family working in the field of engineering.