Homelessness: giving light to a problem in THE SHADOWS
five minutes of your time, Give Warmth Appeal, under normal circumstances,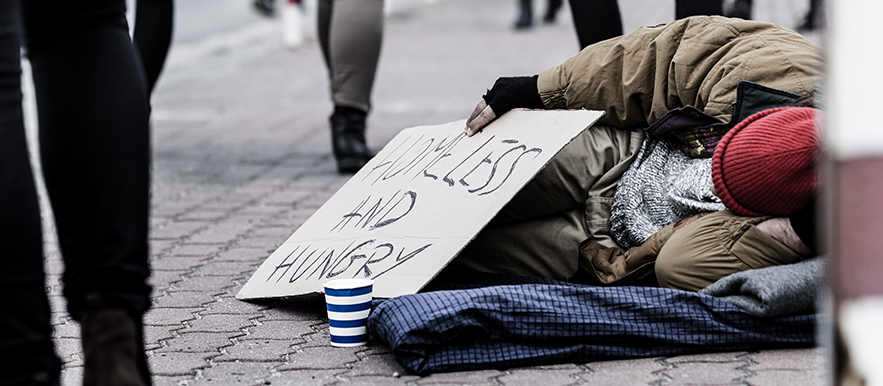 Although the typical image that comes to our minds when we think of a homeless person is someone living on the streets, homeless charity, Crisis, defines homeless as someone who 'is sleeping rough; in emergency or temporary accommodation such as hostels and B&Bs, or sofa-surfing'. The national number of rough sleepers in the UK has gone up 169% since 2010. Specifically in London, homelessness has doubled since that time.
The Bureau of Investigative Journalism has released a report that last winter a total of 78 people have died while being homeless. This is an average of more than two persons per week. Generally, the people dying are people who would survive under normal circumstances however rough sleepers are more prone to colds, chest infections, pneumonia and hygiene related illnesses.
As if this wasn't bad enough, Crisis also reports that people sleeping rough are more likely to be victims of crime and almost 17 times more likely to have been victims of violence, compared to the general public. They also highlight that women are particularly vulnerable as nearly 1 in 4 have been sexually assaulted whilst rough sleeping.
There's not just one reason for a person to find themselves without a place to call their own. Homelessness can be attributed to many things, such as cuts to mental health services, lack of regulation of private landlords, lack of social housing or landlords refusing to take those on Universal Credit. It can affect anyone, regardless of age, race and gender.
HOW TO HELP A HOMELESS PERSON?
It's not just money you can give to someone seen sleeping rough, sometimes it's the most humane gestures that make all the difference. Offer them a coffee, hot food even five minutes of your time. These are people who are ignored by thousands a day, a couple of minutes of your time can make all the difference to them. Offer them small things, a pair of socks, things to keep warm, or even a book. Homeless doesn't mean uncultured or illiterate.
If for whatever reason you can't offer them any of the above, there's always an option to alert professionals like government- funded service Street Link, which alerts local authorities of a rough sleeper who is in need of support. Simply go on their website or app, tell them where the person is and they can help.
WHAT WE DO
The Universal Church knows how difficult life can get for the homeless, however long they've been in that situation or the reason, which is why our Community Outreach tries their best to help those in need.
We set up the 'Give Warmth Appeal' during the festive season. In December we collected donations of winter warmers (blankets, coats, hats, scarves and gloves) from people to give them out to those who needed them.
They were handed out on Christmas Day by members and volunteers of our Community Outreach team. Also on Christmas Day, we opened a soup kitchen for rough sleepers to be able to enjoy a warm meal.
However, we don't just help on 'special' occasions. Our branch in Catford offers help every Saturday from 11am. We provide basic supplies and food to the community. We are aware that this isn't – or shouldn't be – a long-term solution, we will always be there to help those in need, but as a society, we should be aiming to live in a world where no one needs donations just to exist.