Even good advice falls on deaf ears
live life to the fullest,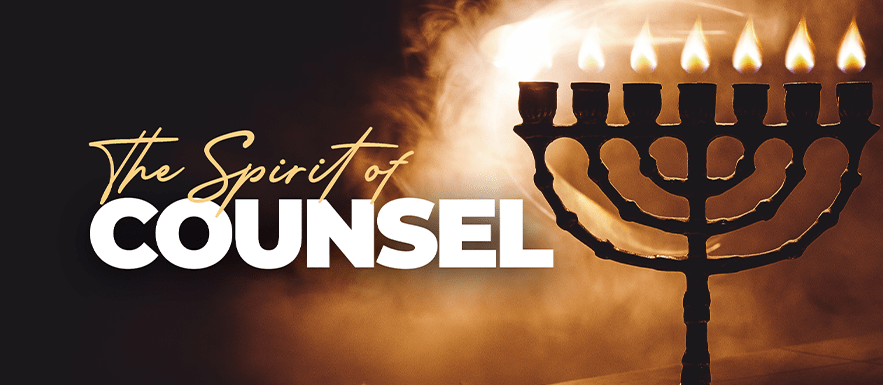 Counsellor is another name the Bible uses to describe the Holy Spirit. He is fully capable of giving us advice but it's up to us if His advice will be followed or if it will just fall on deaf ears. As independent and self-sufficient as we may seem, sometimes we think our advice is superb only to admit later on that it was lousy… Yes, we don't know everything but there is One who does and is willing to teach us if we let Him.
Many times, people go through problems but don't speak about them or ask for help because they don't want to appear weak, as if they're not good enough or because they want their own opinion to be validated. But when people are put in places to give advice, it's not to control what we do, but to help us live life to the fullest.
If you ask any doctor, psychologist, dietitian, or anyone who works in counselling and advising others, they'll admit it is very frustrating when the advice is given and not followed. How many problems would people avoid in life if they would just start or stop doing something they were advised to do? Sometimes, the person even agrees with them but ends up not putting any of it into practice. A lot of time is wasted from both parties. Excuses for not following advice always feels easier to deal with.
However, if you are going through problems, but haven't summed up the courage to ask for help, will keeping it all inside bring you a sense of relief? And what is the problem in asking for help? If we find it difficult to accept help from a professional, will we accept God's?
Remember that during the month of April, we are focusing on the Spirit of Counsel for the 7 Manifestations of the Spirit of God based on Isaiah 11:2.
We are inviting all those who'd like, to bring a prayer request next Sunday in which they will be asking God's counselling regarding any situation they may be going through.
"I will bless the LORD who has given me counsel; My heart also instructs me in the night seasons. I have set the LORD always before me; Because He is at my right hand I shall not be moved." (Psalms 16:7-8)
Those who practice His Word will certainly receive the advice they need for their life.
Please come wearing your face covering and follow all social distancing guidelines. For more information, call our 24-hour Helpline on 020 7686 6000.
Meeting: The Year of the Seven Manifestations of the Spirit of God
Day and Time: Sunday at 10am (also at 7.30am)
Location: Your local UCKG branch
Please note: If you are in the high-risk group or are self-isolating, you can still participate in the service online at libertyradio.co.uk.