Diagnosed with leukaemia
a long time ago, Chronic myelogenous leukemia, Leukemia, London, made a difference, National Health Service, United Kingdom,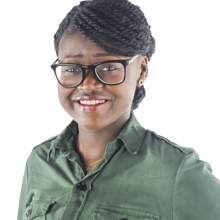 Last year I was diagnosed with leukaemia; however, 3 months prior to that I had been experiencing severe pains. We didn't know what it was, so we tried different medications but none of them worked; the pain still continued.
Since no treatment seemed to be working, my parents thought I was probably anxious that I would be coming back to London and so we waited until I came back.
During this time, my mum was still away on holiday as we didn't know of anything seriously wrong. However, when I arrived in London I started feeling the same pain again and so I was taken to the GP, who referred us to the hospital. They told us that I was anaemic and they were surprised I was even standing. Due to my blood count being very low, they said that I should have collapsed a long time ago.
Later on I was diagnosed with Leukaemia, which was a shock for my family and me. I was constantly in the hospital receiving treatment.
Whilst moving from hospital to hospital, I received many visits and prayers from the members at the UCKG HelpCentre. My mum was also using her faith in various ways on my behalf in order to see me well. The support I was receiving, together with the treatment I was receiving at the hospital, both really made a difference.
Kamya Júlio