Bear your own cross
between us and God, life of a Christian, that kind of attitude, the will of God, their entire life, their own family,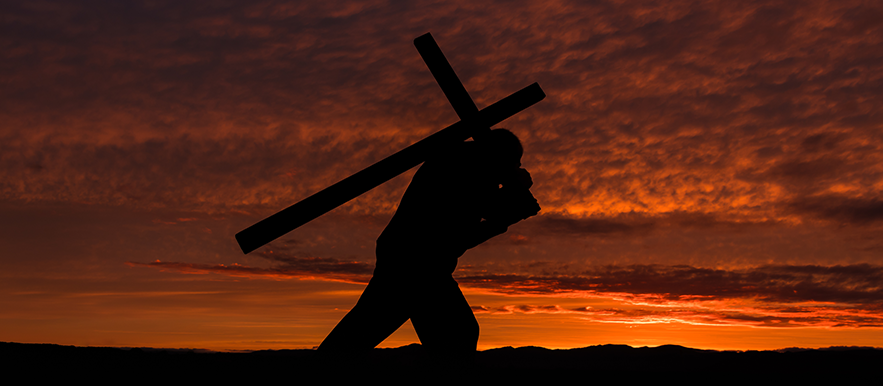 How many people think that in order to follow God, all you have to do is believe in Him and do good unto others? Although these are two important steps in the life of a Christian, they are not nearly enough to establish a true relationship with Him. In order to receive the life that He wants to give us, we have to understand how committed to Him we truly have to be.
"If anyone comes to Me and does not hate his father and mother, wife and children, brothers and sisters, yes, and his own life also, he cannot be My disciple. And whoever does not bear his cross and come after Me cannot be My disciple." (Luke 14:26-27)
What Jesus is saying here is that whoever does not set aside their own family as well as themselves so that He may be First in their lives, is not worthy of Him. This doesn't mean that we have to hate the people around us, but that we have to understand that nothing can stand between us and God, not even our own selves. In order to please Him, we have to place His will above our own desires and those of the people we love. This is what it means to bear the cross, because when we do so, we run the risk of facing persecution and criticism from people who are close to us.
This is one of the main difficulties people have when they try to give their lives to God. They are able to give up many things that are deemed wrong, but when it comes to putting their families aside, along with their traditions and ways of thinking, many find this too high a price to pay. To cut ties with family members, or friends who influence them in ways contrary to the will of God is too much for them to handle.
If you truly want to follow Christ and place Him at the centre of your life, you have to be prepared to face anything that would rise up against your faith. It is a big decision, a surrender of body, soul and spirit. But once you do it, God cleanses you, saves your soul and give you His Spirit. In other words, He gives you Himself. It is like asking someone to marry you. You first demonstrate what type of person you are so that your partner might agree to live their entire life with you. If you are still fixed on achieving your desires but come to God asking for His blessing, it is as if you are proposing to Him while still having other partners. It is a relationship doomed to fail, so God will have no part in your double life.
When you understand that He wants to give you a new life, save your soul and give you Himself as His Spirit living inside you, then you commit yourself. You truly show Him that He comes first in your life and that everything else comes afterwards. And if anything tries to stand between you and Him, you deal with it swiftly. Once you've established that kind of attitude, He will gladly accept your proposal and start living a new life with you.