Baptism in water in several cities in Ukraine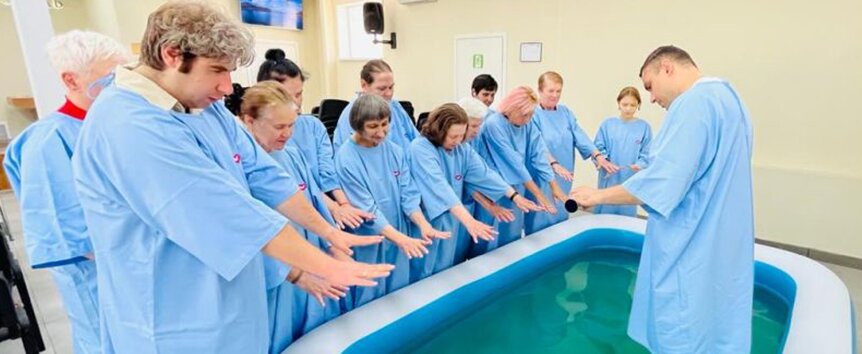 The decision to convert and follow the Lord Jesus is vital for those who want to conquer eternal life (salvation) a very important act that is part of this decision is water baptism.
" He who believes and is baptized will be saved; but he who does not believe will be condemned." (Mark 16:16)
The Lord Jesus Himself had to be baptised, showing the example that every Christian must follow to start the journey of faith towards their salvation.
Recently, dozens of people in Ukraine decided to turn from sin through water baptism. This act of faith took place in the cities of Kharkiv, Dnepro, Odessa and Liviv.
The baptism also took place in Kiev, the capital of the country, where more than 100 people descended into the waters.
The Universal Church started in Ukraine 16 years ago, in the capital, Kiev, and since then it has been helping thousands of Ukrainians. Despite the difficulties, the work of evangelisation has not stopped.
Volunteers dedicate their time during the week to visit hospitals to give to others the word of salvation.
The Universal Church in the UK will continue to support our church in Ukraine through prayers and also, we will be launching another Ukraine humanitarian appeal in mid-October.