We answered NHS's call to donate blood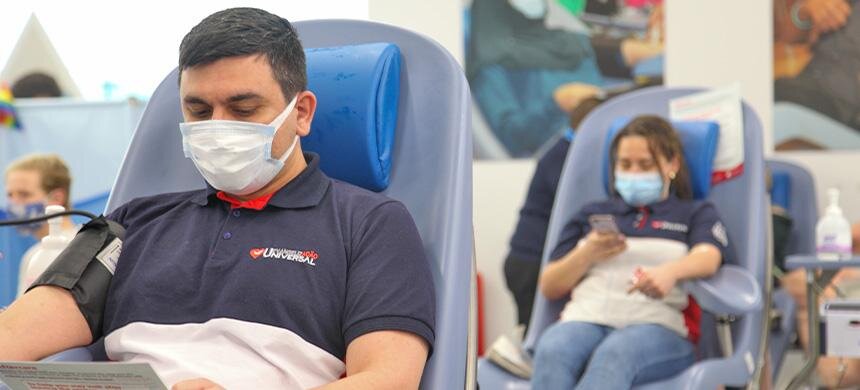 According to the NHS website there is a need of 400 new donors daily to meet the demand of blood donation. To help our community, Universal Church volunteers donated their blood last week Saturday, 19th March.
Our volunteers from different Universal Church branches across London donated blood, there was a total of 47 volunteers who turned up on the day to donate blood to their local donation centres.
One of our members, Britney Simmons, who donated for the first time shared her experience, stating: "I decided to give because I have a friend who has sickle cell and I see how much he benefits physically from a blood exchange, whereas he would constantly be in debilitating pain otherwise. I imagined how many more people are out there who depend on blood and how painful it would be to hear that there is a shortage of blood."
Although she was a bit nervous at first, Britney says she would donate blood again. "Seeing the bag of blood after brought me joy as I know it could potentially save a stranger's life" she concluded.
Donating blood is quick and easy, did you know that your red blood cells, platelets and plasma can save up to three lives? The blood you give is a lifeline in an emergency and for people who need long-term treatments.
Our heart beats to help!
To stay up to date on our on-going community projects please follow our outreach social media pages:
https://www.instagram.com/uckgoutreach/
https://www.facebook.com/UCKGCommunityOutreach
Sources:
https://www.blood.co.uk/who-can-give-blood/