Day of Power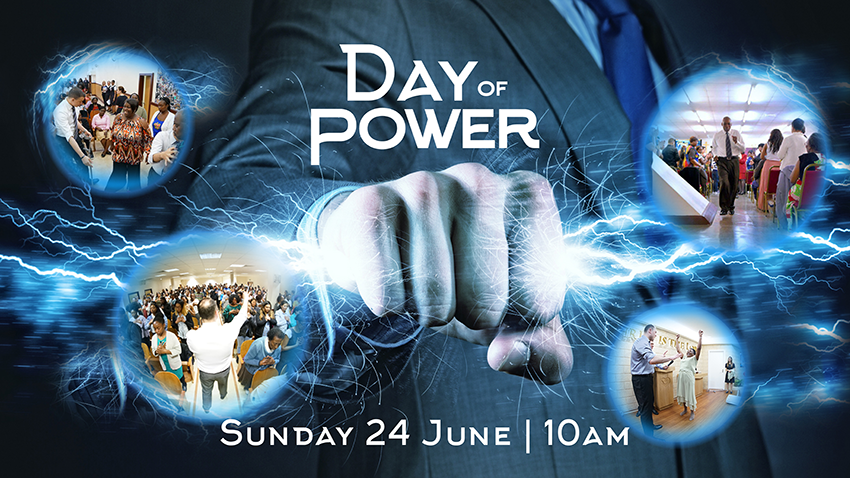 Have you noticed how an increasing number of our daily aids are getting smart? Smart phones, smart cars, smart computers, smart cameras, and even smart fridges! But even the most revolutionary devices would surmount to nothing without power.
Everything has a source — whether you plug it in, hook it up, or leave it out in the sun — and without this essential piece of the electrical-power-surge puzzle, these gadgets are nothing more than absolutely useless pieces of brilliance in your possession.
Everyone knows that, without a main supply, the source of electrical energy cannot be distributed and therefore cannot power the device or appliance.
What does all this have to do with the Day of Power and, while we're at it, what IS the Day of Power?
See this event as the link between you and the main supply. In this occasion, you are the super brilliant 'smart device' and the Day of Power is what will help you channel all that power that you have inside (see page 5) to bring about the change you want to see in your life.
It is for anyone who wants to become a better person, and strength, and unleash miraculous changes in their lives. The sessions, which are a mixture of practical teachings and powerful prayers with the laying on of hands, work to lead attendees to true freedom by leading them to uncover the root of their problems.
What you will learn during the Day of Power can be applied to any area of your life. All that is needed from you is an open mind and a little faith.
THE DAY OF POWER COULD HELP YOU IF YOU:
• Have addictive tendencies
• Have anger issues
• Suffer from bad luck
• Feel depressed
• Fear death
• Feel lost
• Can't sleep at night
• Have constant nightmares
• Suffer from pain and ailments
• Have panic attacks
• Can't resolve relationship issues
• Struggle with repeated failure
• Have health issues
• Have sleepless nights
• Sense bad energy around you
• Struggle with suicidal thoughts
• Have similar problems
Joining the Day of Power couldn't be easier. Once you have identified your main problem, write it down in this slip provided, cut it out, bring the slip with you to your local UCKG, and speak to the spiritual advisor on the day.
Event: Day of Power
Location: All UCKG HelpCentres
Date: 24 June
Time: 10am