The Great Deception
come closer to God, get your life going, results of your faith,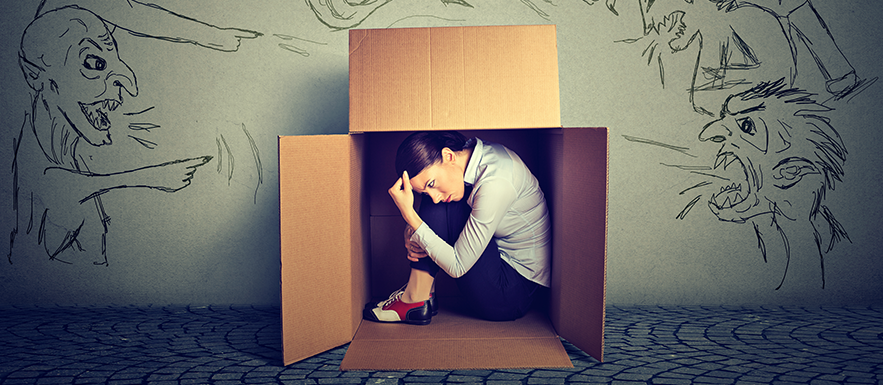 Have you grown tired of struggling to get your life going because something holds you back? Nothing seems to go right and you feel that you are walking around in circles. You think there is something wrong with society, or maybe even something wrong with yourself. Some people even turn skywards and blame God for everything that has been happening in the world.
But whose fault is it really?
While many people are quick to believe in God, even if it is to blame, they are less ready to acknowledge the existence of a negative force. They choose to believe only in the existence of light and not of darkness, which is a very dangerous decision. Why? Because you can't resist something that you don't even believe exists, but it can still overpower you.
'And you shall know the truth, and the truth shall make you free' (John 8:32).
The Bible talks about this negative force in many passages, when describing situations where even Jesus Himself sets people free from it. These kinds of negative forces are everywhere and people are mostly oblivious to them, attributing their delays, struggles and problems to other factors.
People have been deceived for many years because these negative forces enjoy darkness. The less people know about them, the more they freely carry on with their actions.
'The thief does not come, except to steal, and to kill, and to destroy. I have come that they may have life, and that they may have it more abundantly' (John 10:10).
When we know the truth, we are equipped with the knowledge that frees us from these negative forces. When we don't know the truth, we are not free slaves to a lie.
If you want to see the results of your faith and the fulfilment of God's promises in your life, it is also your duty to fight against darkness. This becomes possible when we are filled with light. This light comes from filling ourselves with God Himself, when we read His word, walk as He walked, seek His presence and sanctify ourselves.
'However, this kind does not go out, except by prayer and fasting' (Matthew 17:21).
The best way to sanctify ourselves is through prayer and fasting. And Jesus Himself affirms that, through these two practices, we can stave off negative forces that are resistant to the conventional faith. When we fast, we separate ourselves from the world and come closer to God. The result is that our prayers gain a sacrificial boost to overcome all forces of darkness.