The Fast of the Holy Spirit
bond with God, ocean of the Spirit, work of the Holy Spirit,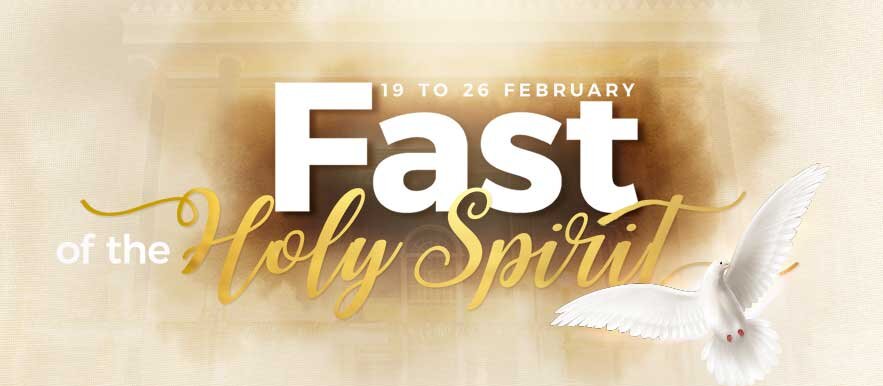 Wednesdays are usually the midway point in a long and busy week. Most people can only dream about the weekend and how they are going to let off some steam before the weekly cycle begins all over again. While this might sound reasonable, it is no solution for our everyday problems.
'Now about the middle of the feast Jesus went up into the temple and taught.' (John 7:14)
Jesus gave us an example of the priorities we should set in our lives. When He was attending a feast, He was like a fish out of water. He knew that nothing there would be fruitful so He sought to do things that would strengthen Him spiritually, which was to involve Himself with the work of the Holy Spirit.
In a similar manner, we are surrounded by the flashy distractions of the world, always tempting us to give in. It might be all fun and games for a few minutes, or even hours, but the diversion ends and life continues in the same way—or even in worse circumstances.
In order for us to be truly connected to the spring of life, who is the Holy Spirit, we have to cultivate the desires of the Spirit within us. Only He can truly give us purpose and meaning. Through Him we are strengthened and are given the power to overcome our everyday challenges, without dismay. Furthermore, He is the One who saves our soul and takes it to God in heaven when we pass away. The importance of His presence in our lives is unfathomable and that is why, for seven days, we will immerse ourselves in the ocean of the Spirit and focus on Him as much as possible.
Starting on Wednesday the 19th until the 26th of February, we will do our best to abstain from worldly affairs that are not beneficial to our faith. That means we will cut out any form of secular entertainment, news, social media or anything else that could be a distraction from our spiritual nourishment. We will read and meditate on the word of God, attend church services and engage in works inspired by the Holy Spirit and seek His presence in order to edify our relationship with Him. If you recognise that you need to let go of superfluous things in order to have more time to focus on your spiritual life, don't miss this special opportunity where the entire church will motivate and support each other in this mission to have a stronger bond with God.
Event: Fast of the Holy Spirit
Date: Wednesday, 19th – 26th February
Time: 7:30pm (Also at 7am, 10am, and 3pm)
Location: Your local UCKG HelpCentre