The Blessed Red Rose
Bible, Blood of Christ, Christ, Christianity, describe the Lord, Epistle to the Romans, God, God the Father, Gospel of Matthew, Holy Spirit, Jesus, John 3:16, our Lord Jesus, Second Epistle to the Thessalonians,
Can one red rose make a difference in your life? Watch this:
[youtube]https://www.youtube.com/watch?v=8yODnnDKGYQ[/youtube]
Of all the flowers, which were created by the Lord, the rose is arguably one of the prettiest. It has three amazing features – shape, colour and fragrance.
The rose can be compared to our Lord Jesus in a numbers of ways. Firstly, roses are often known to carry a sweet scent. One of the characteristics Jesus was known for was His sweet personality, which was shown when he welcomed children in His presence and, when He washed the feet of his disciples.
Popularity is another way we can link a rose to Jesus. To illustrate some more, roses are one of the most common flowers known to man. Its vibrant colours can be found all across the world. Similarly, Jesus Christ is a name that is recognised worldwide; His story has been heard throughout – by the rich, by the poor, by the old and by the young.
In the Bible, the Rose of Sharon is one of the many symbols used to describe the Lord. During His time on earth, Jesus removed a lot of sorrow from people – He cured the sick, He raised the dead and He fed those who were hungry.
The world is not perfect. Negativity is always present and can appear anywhere, including the workplace and at home. Like a bad smell, it turns a positive situation into an unpleasant one.
What if this negativity could be removed?
Do you always sense negativity around you?
Do you tend to feel heavy?
Are you always bombarded with negative thoughts?
Do you feel that everything you do goes wrong?
Do you feel that your ways are blocked?
Whatever it is could be turned around. At the UCKG HelpCentre, we believe it can, so that is why we're giving you this FREE red rose.
Why not join us for the Fridays of freedom, where you will receive the Blessed Red Rose to place in your home or anywhere else you would like the Lord to enter, and attract all the negativity around you.
---
"I was violent, full of grudges and anger – plotting not only to kill my stepfather but, also, attempted to kill my sister twice with a knife. I was what you call a tearaway. Everything in my life was always a disaster. Coming to the UCKG taught me a new way of thinking. Dealing with my anger and finding peace through the Friday spiritual cleansing sessions changed my life completely. Now I can't stop smiling!" –
Gemma Passley
---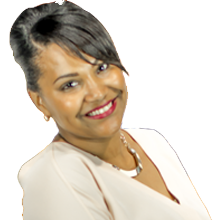 My financial life was a bit complicated when I finished university and started looking for a job. One particular obstacle that stood in my way was my lack of suitable documentation. I was unable to get a response to my applications, and the process was severely hindered.
I kept reminding God that He promised to bless us in the city and in the country, regardless of where we are; I wanted to see this promise accomplished in my life. I used my faith with the rose I received and, after persevering for some time, I was offered a role as a Care Practitioner Trainee. I was to be in charge of a care assistant and several senior carers! I know God fulfilled His promise in my life. As for my biometric card, it came the same week I got the job and I no longer had issues with my documentation. I know it was God who made everything possible, I am fairly young and now in a position many would be grateful for. 
Ana Neto
[divider type="e.g. divider-1, divider-2, divider-3, divider-4, divider-5″][/divider]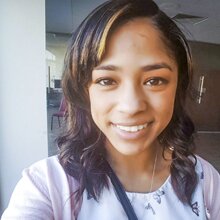 Before I put the rose in my house there were constant arguments between my sister and my mum, this caused a lot of separation within my household.
I was determined that the rose would remove all the negativity and separation from my house, and since it has been here, my mum and sister have stopped arguing. My sister is now obedient to my mum so it's clear that we have been cleansed from all negativity.
Tiffany Williamson
[divider type="e.g. divider-1, divider-2, divider-3, divider-4, divider-5″][/divider]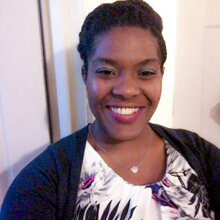 I had been advertising for my business, but nothing was coming through. People would book appointments but would not turn up. When I received the blessed rose, I resolved that whatever had been blocking any area of my life, especially in my business, had to be removed.
I received a phone call the next day from someone who wanted to come in for a viewing. However, this was not the only good result because, since the purpose of the blessed rose, more people have been booking appointments and actually turning up and I have been having more customers.
Dian Pryce
[divider type="e.g. divider-1, divider-2, divider-3, divider-4, divider-5″][/divider]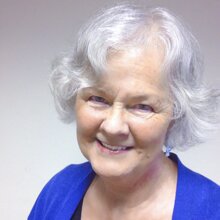 I love my red rose, what a lovely gift. I believe it brought me an added gift too! Sometimes it was as though I had been awoken by quite strong negative thoughts, which previously I had not been able to combat easily. It was when I had received my third rose that I realised that I was able to rebuke the negative thoughts much better.
The thoughts would have probably spoiled my day, if I had left them unchecked. That's what my lovely gift brought to me.
I can now tackle such negativities much quicker. Thank you Lord for that inner strength.
Patricia Nobbs
[divider type="e.g. divider-1, divider-2, divider-3, divider-4, divider-5″][/divider]
[youtube]https://www.youtube.com/watch?v=kWKFFFcfp84[/youtube]
[divider type="e.g. divider-1, divider-2, divider-3, divider-4, divider-5″][/divider]
[youtube]https://www.youtube.com/watch?v=kNe4LBLCSBs&feature=youtu.be[/youtube]
[divider type="e.g. divider-1, divider-2, divider-3, divider-4, divider-5″][/divider]
Event: The Blessed Rose for total freedom
Date: Starting Friday 5th August 2016
Time: 7.30pm (also at 7am, 10am and 3pm)
Venue: At your local UCKG HelpCentre