Men who don't disappoint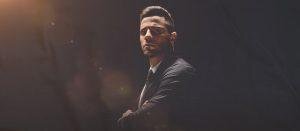 There is nothing more disappointing than disappointments!
Being let down is horrible but it's worse when the one doing the disappointing is very close to you.
Let's look at this from a male/female dynamic.
An increasing number of women have crushingly low expectations of men. Why? Because of disappointments! Last minute cancelled arrangements, being treated badly, no shows at important pre-agreed functions, being thrown under the bus, being cheated on… These repeated offenders often fall under the category of 'typical man'.
What happened to honour, integrity, accountability, common courtesy, responsibility and manners?
The 'typical man' is a far cry from the gentlemen of the past. So, are all men hardwired to disappoint?
The short answer is yes although there are men who don't disappoint but it's not easy. 'Being a man in the 21st century is a different story. The world has changed. Women have changed. And many men are lagging behind and struggling to catch up. The result can be seen in 3Ds: Disoriented, Discontent and Discredited men.'*
Many men have improved when they made the decision to be part of the IntelliMen Project, and you can take part too. This is why we would like to invite you to our monthly meeting this Sunday, 14th of November at 4pm at the Rainbow Theatre, 232 Seven Sisters Road, N4 3NX.
Event: IntelliMen
Date: Sunday, 14th of November
Time: 4pm
Venue: Rainbow Theatre, 232 Seven Sisters Road, N4 3NX.
Extract from the Intellimen manifesto:
https://blogs.universal.org/renatocardoso/en/files/2018/05/IntelliMen-Manifesto1.pdf