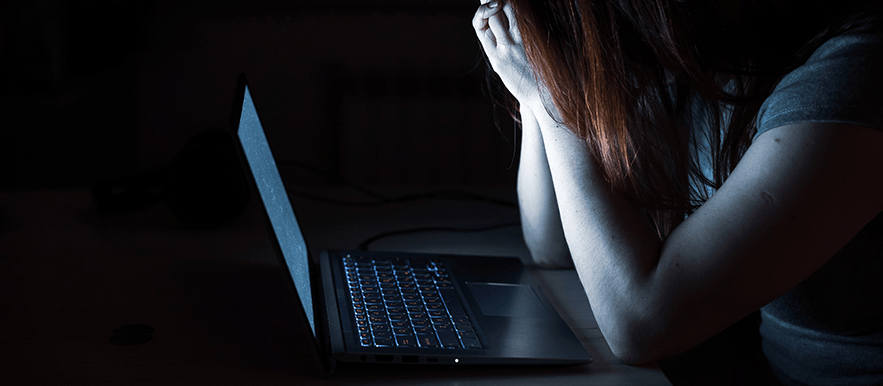 A friend of Luo Xiao Mao Mao Zi – the 25-year-old Chinese influencer who committed suicide on a Livestream last month – claimed that she didn't intend to take her own life and that everything was an attempt to get the attention of an ex-boyfriend.
On 14 October, Luo Xiao drank a chemical substance on a live transmission to her 670,000 plus followers after opening up about her long-time depression. She was hospitalised but passed away the following day.
Sadly, stories such as this are not isolated cases. There is an alarming number of people who feel overwhelmed and burdened by problems – whether it be disappointment in love like Luo Xiao, or past hurts, family issues, negative habits, financial problems among other problems – and the deep feeling of hopelessness and sadness drives them to consider the unthinkable as an option. But there's a way out!
"Sometimes we go through things and we can't see a way out, but at the Friday service, we can fight against these problems. We are able to see a solution so that our life can move forward. I used to be very aggressive, I had negative habits and things like that and I didn't know how to overcome it. But by attending the Friday service and learning the right tools to fight against my problems, I was able to overcome that negative burden. Today I'm a totally different person." – Mark Higgins
See if you too could benefit from the power of prayer as Mark did. Jesus wants to bring relief to those who are suffering and take away our burden. But for that, he needs us to use our faith.
What has been burdening you?
"Take My yoke upon you and learn from Me, for I am gentle and lowly in heart, and you will find rest for your souls. For My yoke is easy and My burden is light." (Matthew 11:29-30).
Join us this Friday to learn how to use your faith to get rid of the burden you have been carrying. We invite you for the special purpose of the Seven Fridays to Exchange Your Burden this Friday, 7.30pm (also at 7am, 10am & 3pm) at your local Universal Church. Write down your burden on a piece of paper and bring it with you to receive prayers.