A decision that only you can make
making the right choice, show your faith to God, trust in God,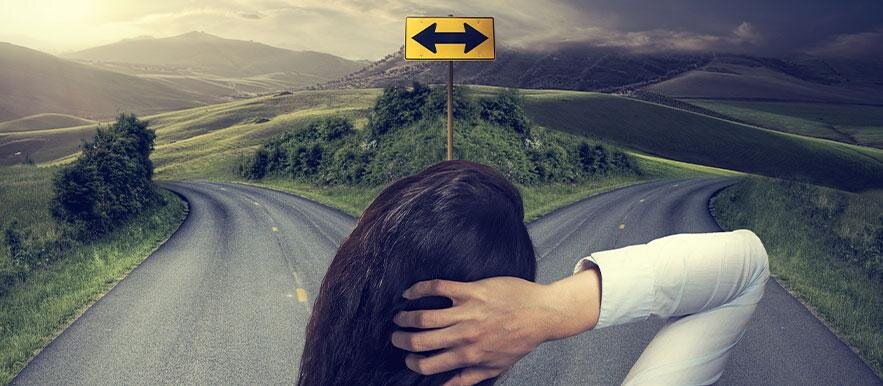 Decision making is part of our everyday lives. Every day we have to make choices from simple daily things like choosing what to eat and wear to more serious choices such as choosing who to marry and what profession to have. When we choose rightly, we feel a sense of accomplishment. If we decide wrongly, it paves our attitude for the rest of that day.
From this simple example, we can see how the power of decision can change the course of a person's life dramatically. So, how can we have certainty if we're making the right choice for our lives? What if this is dependent on someone else? When that's the case, we may feel powerless, as if there's nothing we can do to help us make the right decision.
When the power to make the right choice is out of our control, this can lead us to desperation, as if our soul was crying out for justice to be made. These are situations in which we need urgent help; waiting for much longer would be detrimental.
The Word of God says in Proverbs 3.5-6: Trust in the Lord with all your heart, and lean not on your own understanding; In all your ways acknowledge Him, And He shall direct your paths.
Our understanding is not pristine, and our feelings (as well as others) are not 100% reliable as they can change from one minute to the next. If there is a decision you need an answer to, know that if we show our trust in God by depending 100% on Him, He will surely answer us!
"It is time for You to act, O Lord…" (Psalm 119.126)
So many people in biblical times managed to show God their faith, and when they did, God didn't look at their background or conditions, and He responded miraculously to their action of faith!  Take Elijah's challenge on Mount Carmel for example. If God did not come through and answer Him, He would've been killed by the sword of the prophets of Baal (1 Kings 18:16-45). When people show their faith in God, He does what no one else can do!
If you can't take your situation any longer and are yearning for an answer, a change, hungry for a miracle to take place in your life, if you feel oppressed or are facing a spiritual problem, this is an opportunity to show your faith to God. On Sunday, 14 of March, we will be holding the Sunday of Decision for those who need an answer straight from Heaven.
Please come wearing your face covering and follow all social distancing guidelines.
Meeting: The Sunday of Decision
Day and time: Sunday, 14 March at 10am (also at 7.30am)
Location: Your local UCKG branch
More info: Call or WhatsApp 020 7686 6000
Please note: If you are in the high-risk group or are self-isolating, you can still participate in the service online at libertyradio.co.uk.