9 Sundays of the Fruit of the Holy Spirit – Faithfulness
gift of the Holy Spirit, obstacles to faith,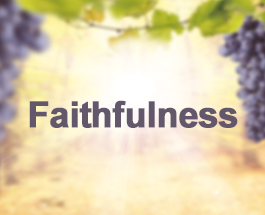 It's an expression of loyalty, dependability and devotion to the Lord Jesus Christ. When a person gives his life to the Lord Jesus, his soul becomes dependent on Him. This is trust and faith in action, the end result of which is faithfulness.
It's easy to be faithful when everything is going well, but when things start going wrong, being faithful is a real sacrifice. And yet, what the Holy Spirit gave us in exchange for our faithfulness is so great and so powerful that it does away with all the obstacles to faith.
Our faithfulness to the Lord Jesus is always being challenged. For this reason we should keep our spiritual eyes wide open so that we do not end up losing the gracious gift of the Holy Spirit.